NYC green slime? New Yorkers puzzled by 'sludge' oozing onto city streets; likely source ID'ed
NEW YORK - It looks like a scene straight out of "Teenaged Mutant Ninja Turtles": fluorescent, green liquid oozing from manholes and sewers into New York City streets and sidewalks.
This "slime" or "sludge," as some have labeled the mystery liquid, was captured by Daniel Pantelo this week in a viral X post.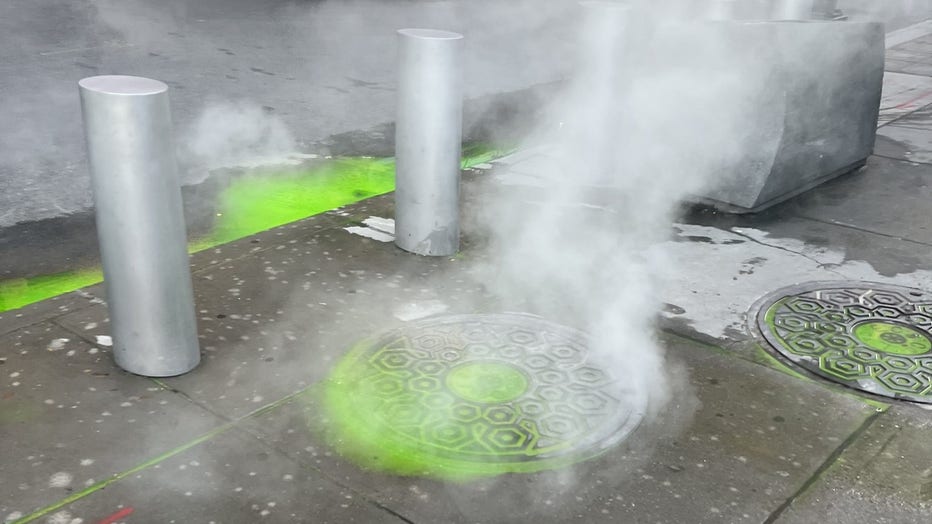 Video taken by Dan Pantelo shows green "sludge" oozing onto New York City streets. (Dan Pantelo via Storyful)
"So there's literal green sludge bubbling up from the ground next to World Trade Center right now," the caption read.
"People are walking through it casually, sometimes a small crowd gathers around and stares at it," he described in a follow-up post. 
This isn't the first time NYC streets looked like the aftermath of a Spider-Man vs. Green Goblin showdown. Gothamist reported when a similar goo infiltrated a Brooklyn subway station back in March.
Fortunately, the city didn't need to call Ghostbusters. The likely source? Think less radioactive and more proactive.
A disclaimer on the original X post reads: "This is water full of green dye. Plumbers frequently use harmless, fluorescent green dye to detect leaks in plumbing and sewage systems."
According to the National Park Service, "dye tracing" is also used to "help scientists visualize how water moves from one place to another."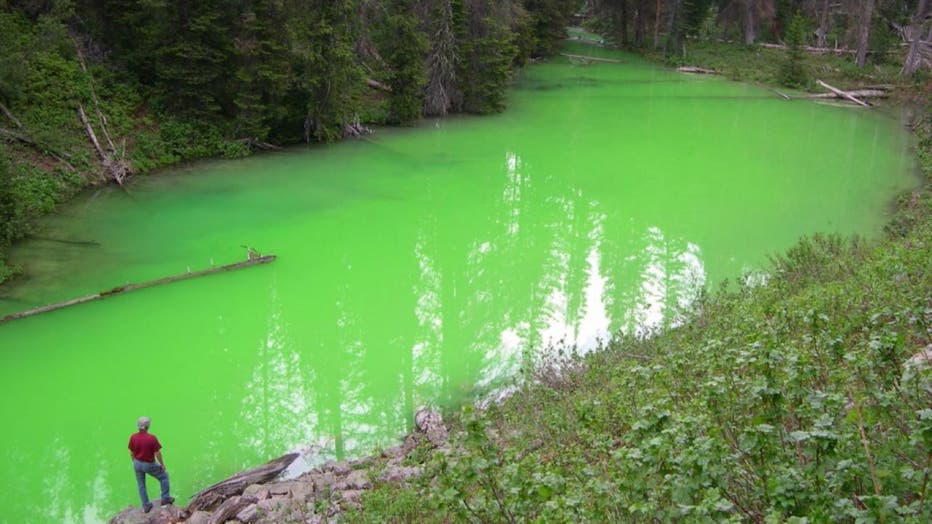 This image shows dye tracing in Yellowstone National Park. (National Park Service)
Amazon sells several green water tracing dyes online, with some touting "highly distinctive" and "UV" coloring.
Despite the evidence, Pantelo said that he was not buying it.
"Contrary to the community note, I think the sludge is radioactive ooze. Source? Divine intuition," he joked in a follow-up post.