Oakland's Blue Bottle sells majority stake to Nestle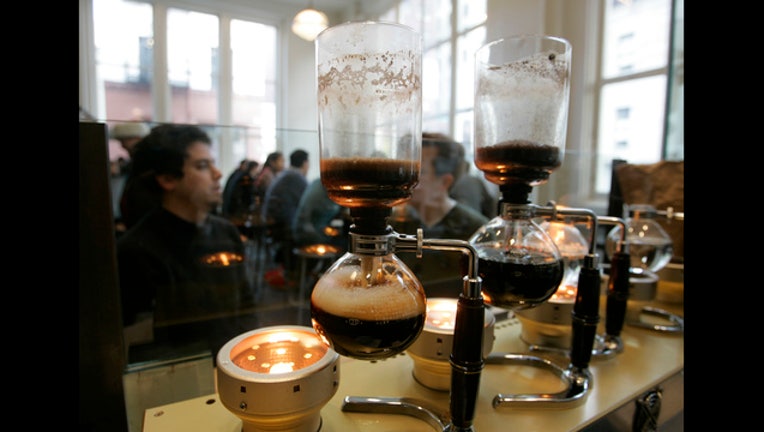 article
OAKLAND, Calif. (KTVU staff) - Blue Bottle Coffee on Thursday announced that it has reached an agreement to sell a majority stake to Nestlé.
The pricetag of the agreement was not disclosed, although Business Insider reported it may have been up to $500 million. The deal values the coffee chain at more than $700 million.
Management will hold 32 percent of the business and Blue Bottle Coffee will continue to operate as a stand-alone entity which, founded in 2002, has been "committed to sourcing and roasting the world's best, most sustainable coffees and serving them in their cafes in North America and Japan."
The current Blue Bottle leadership will stay the same with Bryan Meehan as CEO and founder James Freeman, continuing in his role as Chief Product Officer. The company will continue to operate out of its Oakland, California headquarters.

"My goal as CEO has been to secure a sustainable future for Blue Bottle Coffee that would enable it to flourish for many years to come. I'm excited to work with Nestlé to take a long-term approach to becoming a global leader in specialty coffee. We felt a real kinship with the team and knew it was the right move for us," Meehan said in a statement.
"This move underlines Nestlé's focus on investing in high-growth categories and acting on consumer trends," said Nestlé CEO Mark Schneider. "Blue Bottle's passion for quality coffee and mission-based outlook make for a highly successful brand. Their path to scale is clearly defined and benefits from increasing consumer appreciation for delicious and sustainable coffee."

Blue Bottle Coffee started as a home delivery business, when Freeman roasted coffee out of a 183-square-foot potting shed. Over its 15 years in business, the company grew beyond the Bay Area to New York, Los Angeles, and Tokyo.
Blue Bottle said the deal enables it to grow coffee technologies, expand career opportunities and benefits for its people and cafe teams, open new cafes and roasteries, build a robust digital program and expand the product line of consumer packaged goods to distribute more widely.