Officer critically injured after being shot during active shooter training in Forest Hill
FOREST HILL, Texas - A Sansom Park PD officer was shot during an active shooter training at Forest Hill school Saturday afternoon.
Few details have been released at this time, but the Forest Hill Police Department was doing a training exercise at David K. Sellars Elementary School with Sansom Park PD and other individual officers from unidentified North Texas departments.
Everman Police Chief Craig Spencer, who was brought in to support the Forest Hill Police Department and act as spokesman, said the accidental shooting happened just after 2 p.m., when the training turned into terrifying chaos after a law enforcement officer accidentally shot a female Sansom Park officer with a loaded firearm.
It's still unclear which agency the officer who fired the weapon is from, and exactly how the mix-up happened with live ammunition.
"At this time, there is not any reason to believe that there is a criminal element here, but obviously, anytime we have a shooting like this, we will conduct a thorough and proper investigation into it," Spencer said. "This is a truly tragic situation all the way around. This is not something that is common."
The officer, whose name has not yet been released, was taken to JPS Hospital, where she is currently listed in critical condition.
"The most recent updates from the physicians and the staff there have been positive," Spencer added.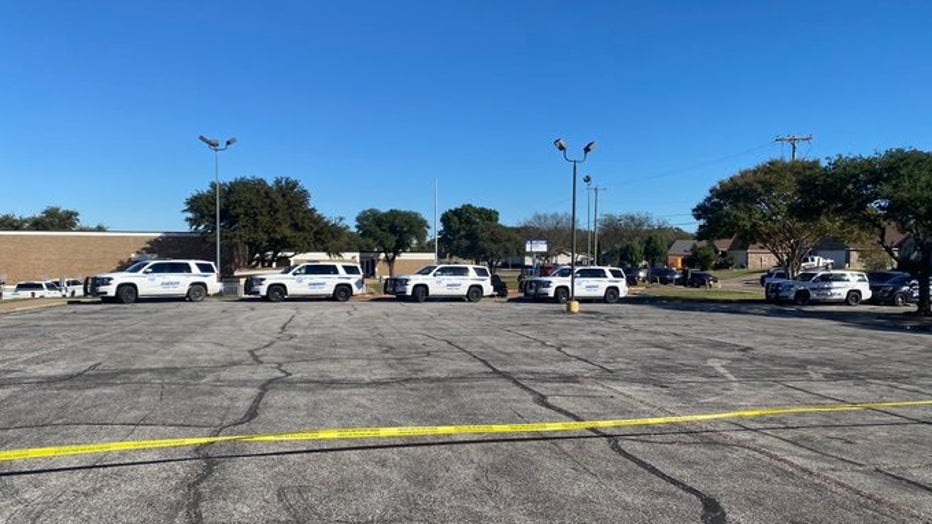 READ MORE: Motorcyclist hurt after colliding with Dallas police vehicle
The training was with a third party training provider for a school based training, according to Spencer.
Spencer said the officer was shot with a live round, but live rounds were not planned to be part of the exercise.
"The training provider is the one who provided the weapons. This was not a live fire training, that's all I know. How the weapon was introduced, we don't know," he explained. 
The Texas Rangers and Tarrant County Sheriff's Office are investigating what led up to the shooting. Everman officers were not involved in the training.
There is no active threat to the public.