Official: Trapped group wades through neck-deep water to exit Kentucky cave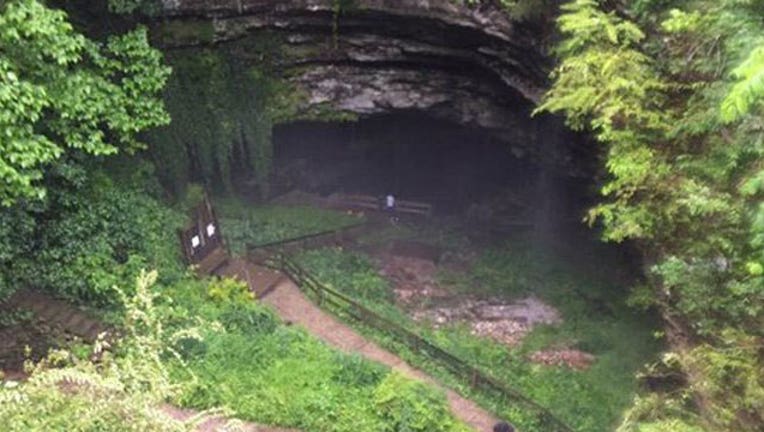 article
UPDATE: Trapped group wades through neck-deep water to exit Kentucky cave .
---
HORSE CAVE, Ky. (AP) — Two tour groups exploring a Kentucky cave were trapped Thursday by rising water, leaving 19 people missing — including two police officers who tried to reach them, authorities said.
The tourists and officers were trapped in Hidden River Cave in south-central Kentucky.
Rescue teams, including members of a dive squad, had reached the cave but had not yet ventured inside, Horse Cave Fire Chief Donnie Parker said. He said the tour groups had been inside for several hours and authorities weren't sure where they were in the cave.
"We don't have any communications with them, whatsoever," he said.
Asked about the rescue efforts, he said: "It's going to be pretty difficult."
Parker said two local police officers who tried to rescue the tourists were among those still inside. He said four people were able to escape but didn't have details about how they got out.
The chief said the rising water was caused by heavy rains in the area Thursday afternoon.