Oysters distributed to 10 states recalled over salmonella, E. coli concerns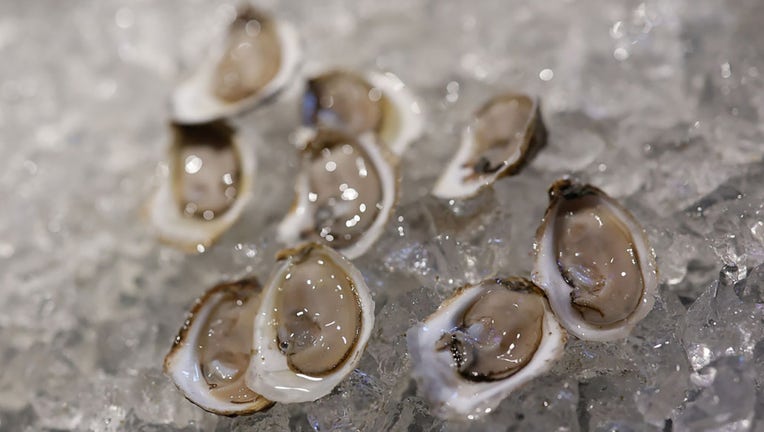 article
The U.S. Food and Drug Administration recently announced a major oyster recall over the potential for salmonella and E. coli contamination.  
The voluntary recall involves certain oysters from Future Seafoods, Inc., based in Bedeque, Prince Edward Island, Canada. The oysters are from the harvest area "PE9B" and harvested on Oct. 10, the FDA said in a notice posted on Thursday. 
The recalled oysters were distributed between Oct. 10 and Oct. 16 to restaurants and retailers in Florida, Maine, Massachusetts, Maryland, New York, Ohio, Pennsylvania, Rhode Island, South Carolina, and Virginia, the agency said.
Specifically, the FDA said restaurants and food retailers in Florida, Massachusetts, Maryland , Maine, Pennsylvania, and Virginia have recently purchased oysters harvested from Future Seafoods, Inc. 
Consumers have also recently purchased oysters from Future Seafoods, Inc. in Florida, Massachusetts, Maryland, Maine, Pennsylvania, and Virginia, the agency said.
"Additional distribution may have occurred, and the FDA continues to monitor the effectiveness of this recall," the notice states.
The issue first came to light when the Canadian Food Inspection Agency (CFIA) tested oysters on Oct. 10 and discovered "the presence of Salmonella and unacceptable levels of generic E. coli," according to the FDA.  
Contaminated oysters can cause illness if eaten raw, particularly in people with compromised immune systems. Food contaminated with Salmonella and E. coli may also look, smell, and taste normal, the FDA said.
"The FDA is awaiting further information on distribution of the oysters harvested and will continue to monitor the investigation and provide assistance to state authorities as needed," the agency said. 
Salmonella poisoning can cause serious illness, especially in children younger than 5, elderly people and those with weakened immune systems. Symptoms of infection usually occur within 12 hours to three days after eating contaminated food and include diarrhea, fever and abdominal cramps.
E. coli bacteria, meanwhile, live in the guts of humans and animals and are mostly harmless, the FDA said. But some strains produce dangerous toxins that can lead to serious illness and even death in humans. Common sources of E. coli outbreaks include ground beef and leafy greens.
Symptoms of E. coli food poisoning include a fever higher than 102 degrees Fahrenheit, diarrhea for more than three days, severe vomiting, dehydration and dizziness.
This story was reported from Cincinnati.