P. Terry's raises minimum wage to $15 for full-time employees
AUSTIN, Texas - P-terry's, known for it's all natural cheese burger and fresh-cut french fries, has made a bold decision for 300 of its full-time employees:
Austin-based family-owned burger chain P. Terry's Burger Stand has announced that all full-time employees will now be paid a new minimum wage of $15 per hour. It says it is now one of the highest minimum wage, quick service restaurant concepts in the U.S. for full-time hourly employees.
"This is just the next right decision in a line of decisions meant to serve our employee
base," said CEO Todd Coerver
P. Terry's says the increase results in an on-average 25% pay increase in Texas where the minimum wage is $7.25 an hour. The increase went into effect during the first pay period of January 2021 at all 20 P. Terry's locations, its centralized commissary kitchen, and its Taco Ranch location.
DOWNLOAD THE FOX 7 AUSTIN NEWS APP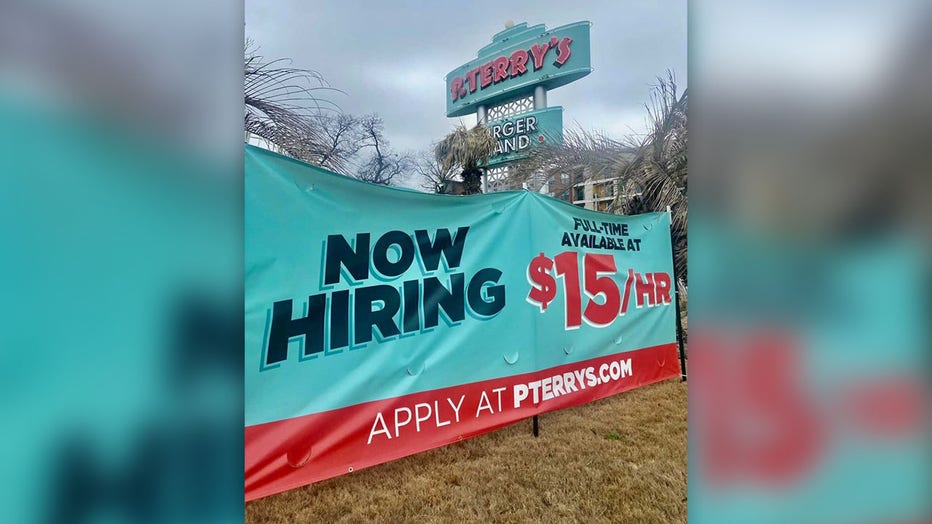 Shift leaders also got a small bump in pay and P. Terry's now has a lower bottom line profit. A decision they say, well worth the price.
"We took about a 2% price increase from our menu items for guests, so that's helping subsidize the increased costs of moving people up to $15 an hour," Coerver continued, "Do we all have to make a little sacrifice here and there? Absolutely, but this was the right thing to do."
P. Terry's recently opened its 20th location in Pflugerville. It plans to open three locations in San Antonio and one more in Austin by the end of 2021.
SIGN UP FOR FOX 7 AUSTIN EMAIL ALERTS
Some national chains like Costco and Hobby Lobby have also raised the minimum wage for their employees. It comes as a push to raise the minimum wage nationally to $15 an hour recently hit a roadblock in the U.S. Senate.