Parents express concerns after Texas bus driver hits another car with 14 students inside
GIDDINGS, Texas - A little girl no longer wants to ride the school bus after being involved in a hit-and-run crash in Giddings.
It happened while she was on her way to school May 1. The Giddings ISD bus driver behind the wheel has been charged with DWI in connection to the crash.
"She just told me I don't want to ride the bus in the morning, and I already told her, you know, that person is not driving the bus anymore. It's not going to happen. But she's, it's just more of my daughter, she's just scared, I guess," Giddings ISD parent Joanne Ramirez said.
Seven-year-old Jocelyn Ramirez was on the bus that ran into a car Monday morning.
"These are kids, these are my kids, you know that, you know, it could have been worse," Ramirez said.
RELATED: Texas school bus driver charged with DWI after crashing into car with students inside, police say
The Giddings Police Department said an impaired Giddings ISD school bus driver rear ended a car and fled. Police said 14 children were on the bus during the crash, and no one was hurt.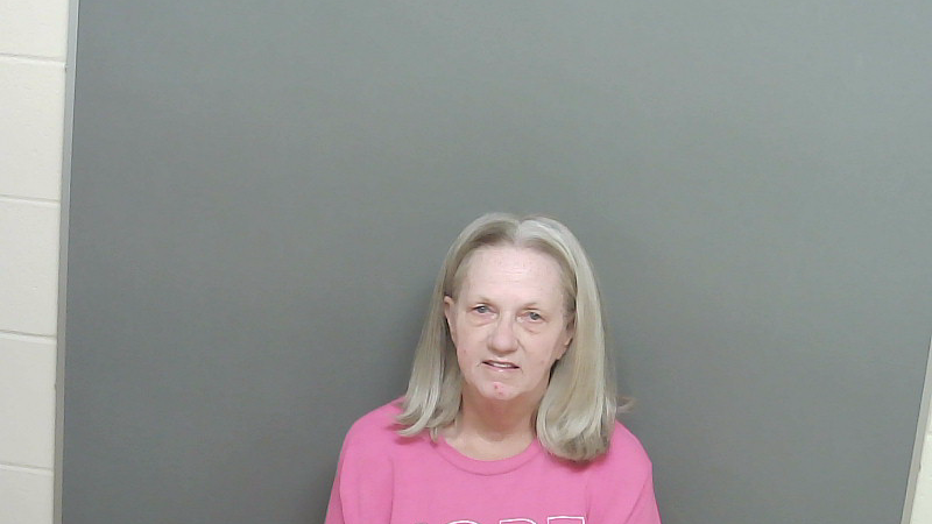 Sherry Francis, 65, was charged with a DWI with a child passenger, then taken before a magistrate where she was given a $7,500 bond and released on personal recognizance. Mug shot courtesy: Lee County Sheriff's Office
"I found a call from the bus barn, and they called me and said that my child's bus was in a minor accident that it was just minor, that no vehicles were damaged and that the children were ok," Ramirez said.
But Ramirez said she was worried and went to her daughter's school.
"When I saw my daughter, she just came to me and crying, she just said that it wasn't really that bad, like a big, huge bump, she wasn't hurt or anything, but she just said that everybody yelled and was screaming, and she would just get really scared," Ramirez said.
Ramirez said her children told her the bus driver hit another bus dropping off the students at the intermediate school, kept going, and then hit the car on the way to drop off the elementary school students.
"I would be outraged if she was able to get behind the wheel again," concerned parent Whitney Sullivan said.
The driver was identified as 65-year-old Sherry Francis. Investigators said she was impaired by a substance other than alcohol.
In a statement, Giddings ISD said:
"On the morning of May 1, 2023, a Giddings I.S.D. school bus was involved in a low speed accident at a stop light.  No students were injured.  The driver of the bus was arrested after the accident, and the District is fully cooperating with law enforcement. The driver has been suspended from duty while this matter is being investigated. The safety of our students is always our number one priority."
Francis was charged with DWI with a child passenger (felony). She was given a $7,500 bond and released on personal recognizance.