Pending DWI charge dropped against Travis County Judge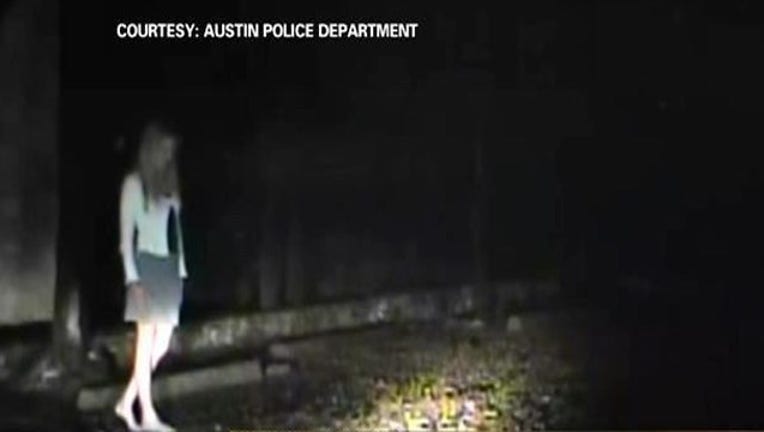 article
A Travis County Judge is off the hook Monday night.
The county attorney dropped a pending DWI charge against Judge Gisela Triana.
Triana was arrested on March 20th after an officer pulled her over in South Austin for speeding.
After claiming he smelled alcohol, the officer asked the judge to perform a field sobriety test...which he believed she did not pass.
Triana's blood alcohol level was 0.076. The legal drinking limit in Texas is .08.
The officer asked Triana how many drinks she had that night.
Judge: "I had two drinks at the Jimmy Kimmel show then I had two drinks at Zax."
Officer: "OK. What time did you start drinking?"
Judge: "Probably 5."
Officer: "Five?"
Judge: "Yessir."
Officer: "OK. Without looking at a watch, do you know what time it is right now."
Judge: "10 o'clock."
Officer: "OK."
The judge sounded very coherent interacting with the Austin police officer.
After this initial interview in the back of the patrol car, the judge was asked to perform the field sobriety test.
She was asked to walk heel to toe for 9 steps.
This is where the arresting officer thought she showed signs of intoxication.
An empty bottle of mike's hard lemonade was also confiscated from the judge's SUV.

She will be charged with speeding only; going 45 in a 35 mile-per-hour zone.
After her arrest in March, Triana sent FOX 7 a statement saying quote:
"Regardless of the outcome of the pending investigation, i am very disappointed in myself and am sorry for any conduct that has made this legal process necessary. Whether it is determined that i was legally intoxicated or not, the investigation itself indicates that i have not met my own standards of careful conduct."