Phrase 'In God We Trust' pops up on police vehicles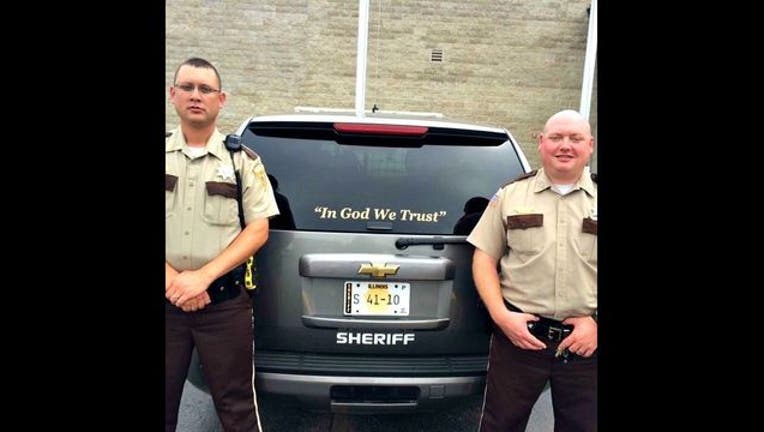 article
CARBONDALE, Ill. (AP) — Some law enforcement agencies in southern Illinois have started putting the phrase "In God We Trust" on their vehicles.
The (Carbondale) Southern Illinoisan reports agencies that have placed stickers with the phrase on vehicles include sheriff's offices in Perry and Jefferson counties, and police in Sesser. Supporters have rallied around the phrase, while others question its place in law enforcement, saying it endorses religious beliefs.
The Benton City Council discussed the issue last week, but didn't make a decision. Mayor Fred Kondritz said it "seems like too much of a slippery slope."
The Wisconsin-based Freedom From Religion Foundation opposes the stickers used by police. Following citizen complaints, the foundation has sent 63 letters to law enforcement agencies across the country about the stickers, including to Jefferson County.
___
Information from: Southern Illinoisan, http://www.southernillinoisan.com