Planned Parenthood target of State Investigation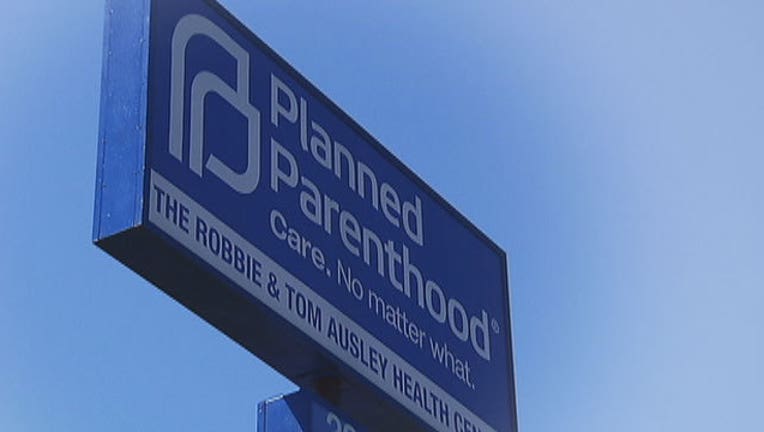 article
According to the most recent state data, in 2013, 61,912 abortions were performed in Texas.

In the Greater Austin metro the numbers include;
3579 in Travis County
849 in Williamson County
448 in Hays County
110 in Bastrop County
922 in Bell County
89 in Caldwell County
56 in Burnet County
Accusations that Planned Parenthood clinics have sold body parts has now prompted the launch of 2 state investigations and a special hearing at the state capitol. It's all part of the fallout from a controversial undercover video. State officials want to know if the practice is happening in Texas, but inquires by FOX 7 indicate the state review may not take very long to come up with an answer.
At the Planned Parenthood clinic in south Austin - abortions are performed. But officials with the organization say tissue that's collected here - and at clinics in the metroplex -  are not sold or donated. The material is disposed of by a contractor specializing in medical waste. The information was released in response to a FOX 7 inquiry prompted by a video that was released earlier in the week.
A woman on camera, identified as a medical director for Planned Parenthood's national organization, was recorded on hidden camera by operatives with a group called the Center for Medical Progress. The lunch meeting appeared to provide details on how the two, who were posing as buyers for a research firm, could obtain body parts from aborted fetuses.
It's alleged that the conversation confirms illegal transactions are being made by Planned Parenthood.
After watching the video Governor Greg Abbott issued the following statement to FOX7.  
"The video of a high-level Planned Parenthood executive discussing the details of internal abortion procedures, including harvesting of baby body parts, is unnerving and appalling."
Abbott in his statement went on to say he wants to know if the practice is happening in Texas. He announced the state Health and Human Services Commission will investigate. The review will be separate from an investigation launched by Attorney General Ken Paxton, who in a statement issued Wednesday afternoon, seemed to have already come to a conclusion.
"The Office of the Attorney General has launched an official investigation into Planned Parenthood following the release of a video that details the organization's calculated slaughter of human babies to maximize the available body parts they plan to sell … The video offers a glimpse into an organization that knowingly and deliberately destroys human life to further its bottom line."
At the state capitol Wednesday, reaction to the order was mixed.
"I certainly hope it is not happening here, but I completely agree with him looking into it to find out more," said Jessica Dewitt from Katy.
But Chris Chipman said he doesn't think the review is worth the effort.
"Because it is a waste of money, he is just on the attack," said Chipman.
From a legislative point of view, there is not much state lawmakers can do, rules are already on the books preventing abortion providers like Planned Parenthood, from tapping into state funding. Lt. Gov. Dan Patrick did call for a special Committee hearing. In a statement sent to FOX 7 the Lt. Governor wants a hearing to be held within the next month.
"Texas taxpayers must be assured that the sanctity of life and the dignity of human remains are diligently being protected. Texans also deserve to know that no tax dollars are supporting a business that admittedly generates funds through the exploitation of abortions over choosing innocent life," wrote Patrick.
In a statement issued by a Planned Parenthood spokesman; it was revealed that several clinics do help patients donate tissue for research but none of it is done for financial benefit.
"At several of our health centers, we help patients who want to donate tissue for scientific research ... There is no financial benefit for tissue donation for either the patient or for Planned Parenthood," state Eric Ferrero who is Vice President of Communications for Planned Parenthood Federation of America
The organization also claims several minutes of the conversation were edited out of the video which clarified that Planned Parenthood does not sell tissue.
But the producers of the video, in a statement, still claim money is being exchanged illegally and that Planned Parenthood is not telling the truth about the process.
"Planned Parenthood makes two key admissions in their statement today: 1) aborted fetal parts are harvested at their clinics, and 2) money is exchanged in connection with this. They also tell several lies: 1) That proper consent is obtained from patients, 2) That Planned Parenthood does not make money off the body parts, and 3) that everything is legal," stated the released from the Center for Medical Progress
It's a hot topic debate, spurred on by the video, and one that may last much longer than any Texas investigation.