Police have arrested two men accused of burglarizing a Best Buy Store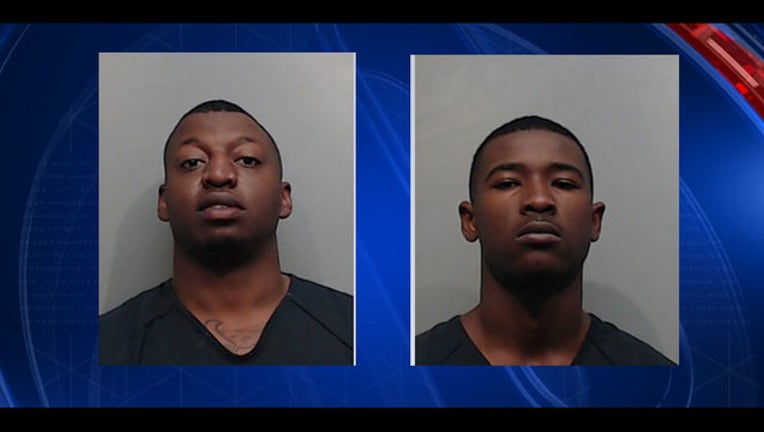 article
SAN MARCOS, Texas - Police have arrested two men accused of burglarizing an electronics store Sunday morning. 
According to San Marcos Police it happened a little before 5:30 a.m. at a Best Buy located at 1050 McKinley Place Drive to investigate a reported store alarm.
Police said upon arrival they observed a vehicle leave the area speeding and running a red light at Wonder World Drive.
Police pulled over the vehicle and arrested two men identified as 24-year-old Trevon Deonte Marquis Relford and 18-year-old Kenneth Kenvon Deloch, Jr. said police. 
Police said during the investigation they discovered electronics that still had security webbing attached and multiple phones and tablets with the display security cords that had been cut. 
Store managers told police that they suspected the two men were responsible for multiple Best Buy burglaries across the state of Texas.
Both men were charged with burglary of a building.