Police K9 shot and wounded while protecting human partner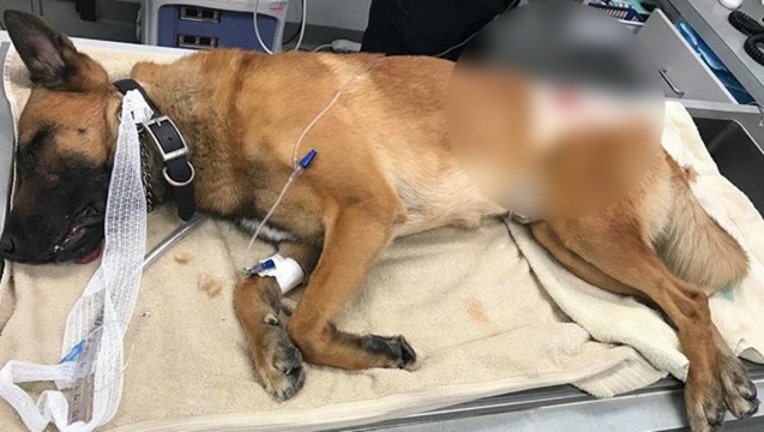 article
PALM BEACH COUNTY, Florida (Fox 32 News) - A police canine is home from the veterinary hospital after being shot while protecting his human partner.
Palm Beach County (Florida) Sheriff's Office K9 Casper was on the job when he and his partner were called to a robbery on Friday.
The suspect, Philip Oshea, 49, opened fire at deputies, police said. They shot and killed him.
Casper was wounded during the shootout. None of the officers was injured, which police said in part was thanks to Kasper's bravery.
The dog had to undergo surgery and was brought home this weekend.
Police said the suspect was also wanted in North Carolina.