Police search for bank robber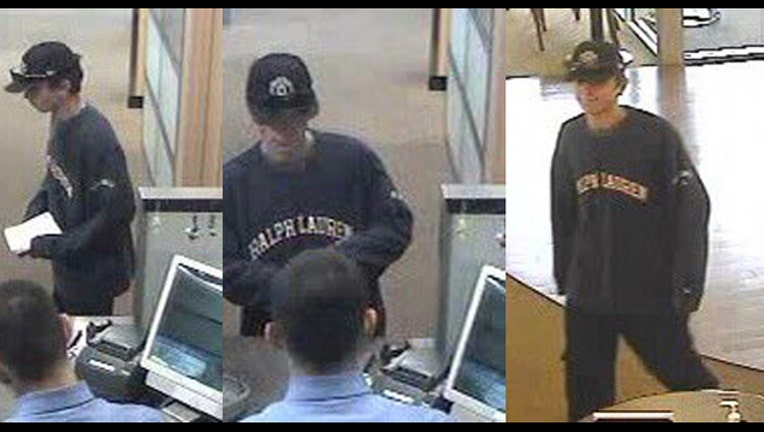 article
CEDAR PARK, Texas - Cedar Park Police are searching for a bank robber.
The robbery happened Monday around 3:30 p.m. at the Chase Bank on Whitestone Boulevard.

Surveillance camera's captured pictures of the suspect.  The robber handed the teller a note  before taking off  with an undisclosed amount of cash.  No one was reported hurt. 

It is not known at this time whether the suspect is a man or a woman. However, the person is described to be about 5 feet 9 inches with a slim build.   And were seen wearing a blue, "Ralph Lauren" sweatshirt and white shoes.
If you have any information on this bank robbery you are asked to contact Cedar Park Police.