Poll: Biden, Bernie, Beto top choices of Democratic voters for 2020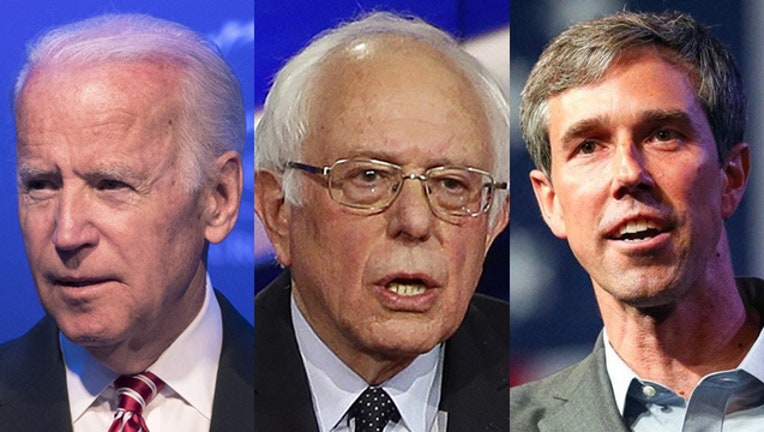 article
A new poll of Democratic voters finds former Vice President Joe Biden and Sen. Bernie Sanders among the top two preferences for the party's candidate for president in 2020, with Rep. Beto O'Rourke in third.
The Morning Consult-Politico poll released on Monday showed Biden with 26 percent among Democrats and Sanders with 19. O'Rourke, who ran a competitive campaign against Sen. Ted Cruz and lost by less than three points last week, ranked third among Democrats at eight percent.
In addition to a historically strong showing for a Democratic candidate in Texas, O'Rourke also gained fans outside of the state. Some Democrats in Texas and outside are now calling for O'Rourke to run for president.
Other potential contenders: Massachusetts Sen. Elizabeth Warren got five percent, California Sen. Kamala Harris got four percent and New Jersey Sen. Cory Booker received three percent.
The poll found 21 percent of Democrats who didn't have an opinion on who the nominee should be at this time, nearly two years away from the 2020 election.
Pollsters spoke with 733 Democratic voters across the United States from Nov. 7-9 and the poll was +/- four points.