Pope: Priests in Holy Year can absolve 'sin of abortion'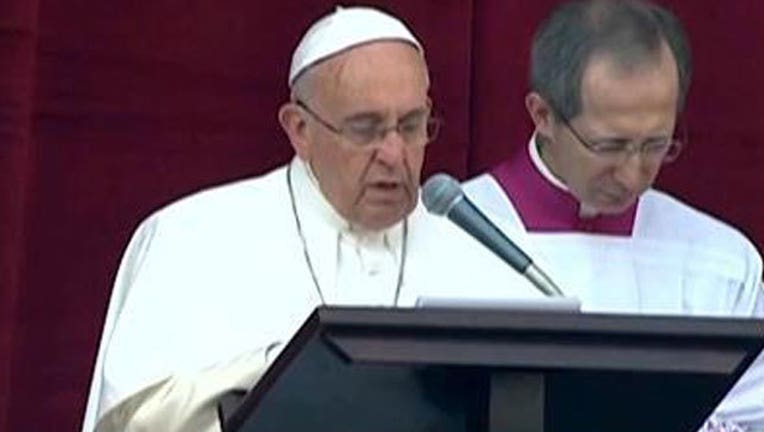 article
VATICAN CITY (AP) — Pope Francis declared Tuesday he is allowing all priests in the church's upcoming Year of Mercy to absolve women of the "sin of abortion" if they repent with a "contrite heart."
Reflecting his papacy's central theme of mercy, Francis said in letter published Tuesday by the Vatican that he has met many women bearing "the scar of this agonizing" decision to abort. He said God's forgiveness cannot be denied to those who repent, and thus is giving all priests the discretion to absolve the sin in the Holy Year of Mercy running Dec. 8, 2015 until Nov. 20, 2016.
The church views abortion as such as grave sin that, until now, a Catholic woman who wanted to repent for an abortion could not simply go to her local parish priest. Instead, her diocese's bishop needed to delegate a priest, expert at dealing with such confessions, to hear the woman's confession.
Francis is making it possible for women to bypass this complicated process and confess directly to any Catholic priest, who can grant absolution if he determines the woman is contrite.
The pontiff said having an abortion is "an existential and moral ordeal. I have met so many women who bear in their heart the scar of this agonizing and painful decision." The comments draw on Francis' decades of pastoral experience with rank-and-file faithful in his native Argentina.
"The forgiveness of God cannot be denied to one who has repented, especially when that person approaches the Sacrament of Confession with a sincere heart in order to obtain reconciliation with the Father," the pope said.
He said that is why he has decided to concede to all priests "the discretion to absolve of the sin of abortion those who have procured it and who, with contrite heart, seek forgiveness for it."