Shooting on Prairie View A&M University campus; employee killed by former employee
WALLER COUNTY, Texas - One person is dead, and a suspect is in custody after a shooting Monday at Prairie View A&M University. Devon Elliott Rhodes, 31, was charged in connection with the murder at Prairie View A&M.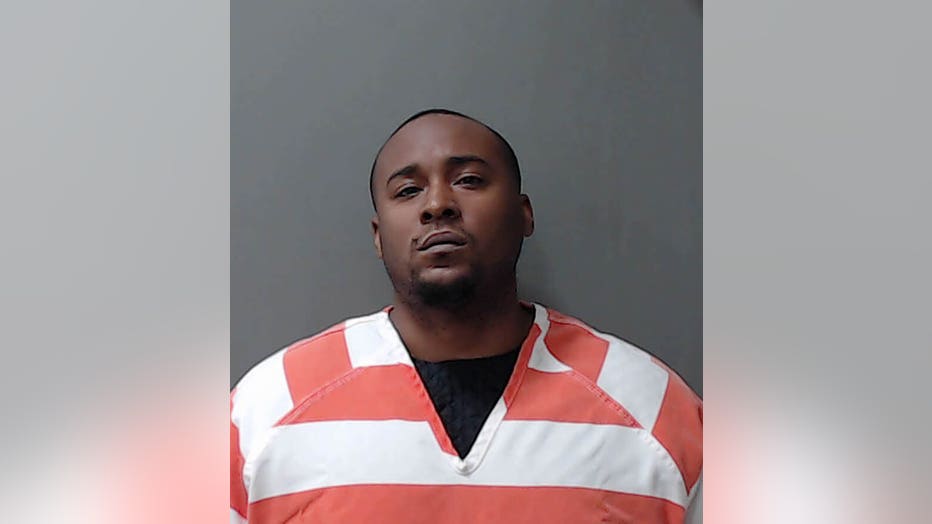 Prairie View A&M University police and the Waller County Sheriff's Office are investigating after shots were fired Monday morning on the campus.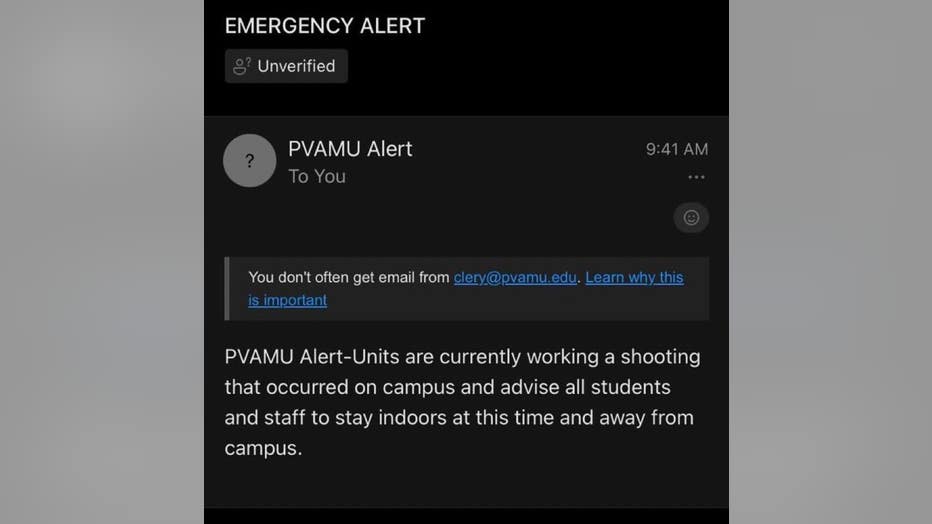 MORE: What went wrong at a party near Prairie View A&M University that left 7 people shot, including a child
According to school officials, the shooting took place at Governor Bill and Vera Daniels Farm and Ranch on campus and involved a current and former employee.
Students say they received an email about an 'active shooting' on campus shortly after 9:30 a.m.
The alert prompted a campus lockdown. All students and staff were asked to shelter in place and stay indoors for several hours. The shelter-in-place order was lifted around 12:15 p.m.
No students were injured. However, the current PVAMU employee sustained life-threatening injuries after being shot multiple times and was pronounced dead at the scene, PVAMU Police Chief Michael Curry said.
Police say the former employee was detained and taken into custody as a result of the shooting.
"Officers arrived to the area and stopped a vehicle matching the description of the vehicle involved. The vehicle was leaving the area, and the driver of the vehicle was quickly detained," said Chief Curry.
RELATED: 6 adults,1 child shot near Prairie View A&M University attending trail ride party in Waller
Curry would not confirm the relationship between the two employees nor clarify if there was a history of arguments between them. It's unclear what happened leading up to the shooting.
"I looked out my window because my window is close to the parking lot. I saw a whole bunch of police officers and an ambulance truck out here. I was definitely scared and nervous," said Karmani Williams, a PVAMU freshman. 
Prairie View A&M University released the following statement in response to the fatal shooting:
Curry said there's currently no other threat to the community but urges students and staff to remain vigilant. 
"Pay attention to your surroundings. Be cognizant of the people that are around you, and if you see something say something," Curry said.
All classes including in-person and online were canceled for the rest of the day in light of the shooting. 
DOWNLOAD THE FOX 26 HOUSTON APP BY CLICKING HERE 
The Prairie View A&M University Police Department is leading the investigation.