Professors, family, friends remember UT graduate killed in motorcycle crash in August
AUSTIN, Texas - A memorial scholarship has been established in honor of a University of Texas at Austin graduate who died in a motorcycle crash in mid-August.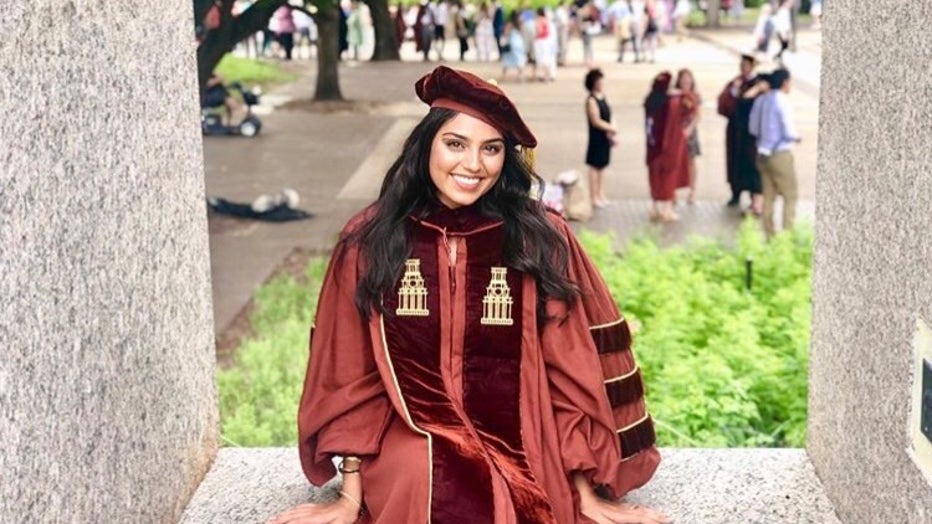 Dr. Aamna Najam was killed along with former Texas Longhorn football star Cedric Benson when Benson's motorcycle crashed in a West Austin intersection on August 17th.
Lydia Kassa was Najam's close friend since their freshman year of undergrad at UT.
"I don't think I've ever felt a pain like this before. We were supposed to hang out that following week," Kassa said.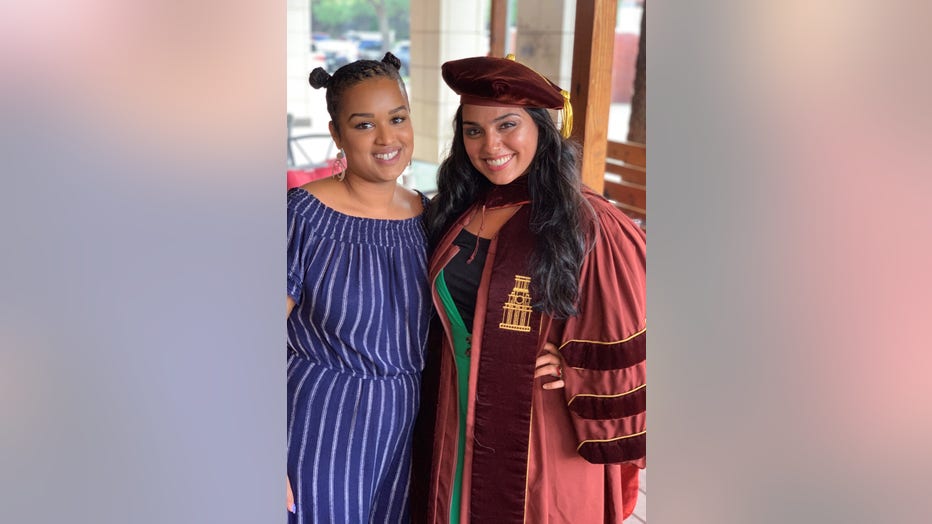 Craig Champlin, a UT Professor of Audiology and Hearing Science, Michelle Pho, an Audiology Lecturer / Pediatrics Audiologist, and Angie Carey, a UT Clinical Assistant Professor, all say they share a special connection with Najam in their own way.
"It's a deeply tragic situation, I think about her often," Champlin said.
The 27-year-old Houston native majored in communication sciences and disorders and furthered her education by earning a Ph.D. in audiology.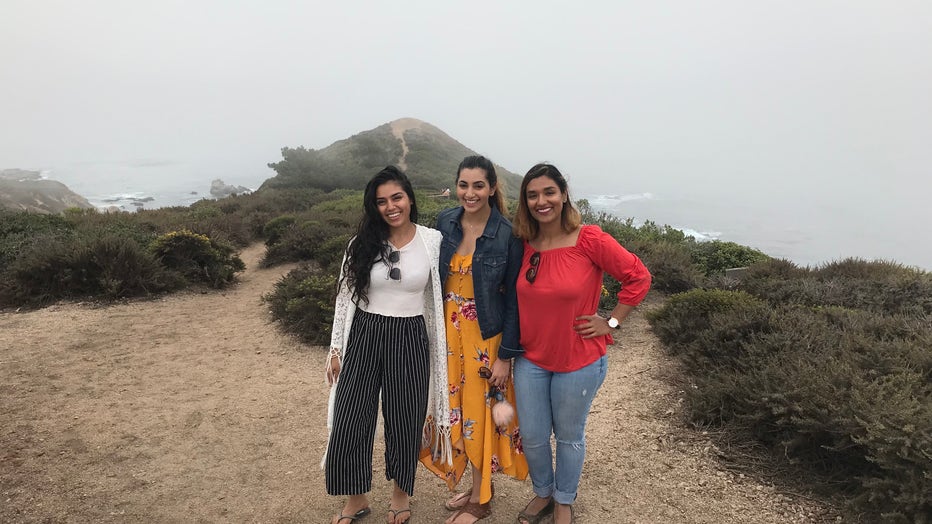 Pho says she got to know Najam on an undergraduate and graduate level both in and outside of the classroom.
"Oh my god she was amazing," Pho adds.
Pho says the day she found out about Najam's death, she bought a bright necklace.
"I was like, this looks like something Aamna would wear, bright just like her personality. I wear it almost every day," she said.
Carey says,"It was always fun to hear her presentations because she was always full of energy and full excitement to talk about whatever it was."
Carey taught Najam in two different classes and at the UT speech and hearing clinic in graduate school.
"She did audiology work. She tested hearing and fitting hearing aids with adult patients. Getting them the rehab they needed and giving them communications strategies," Carey says.
Champlin says Najam took several classes from him and he directed her Capstone Research project.
"She was such an extremely smart, joyful, committed, empathetic, all the fantastic qualities," he says.
Najam is survived by her parents, two older sisters and a younger brother all who say they miss her deeply, so they initiated the Dr. Aamna Najam Memorial Scholarship for Audiology to keep Najam's spirit alive.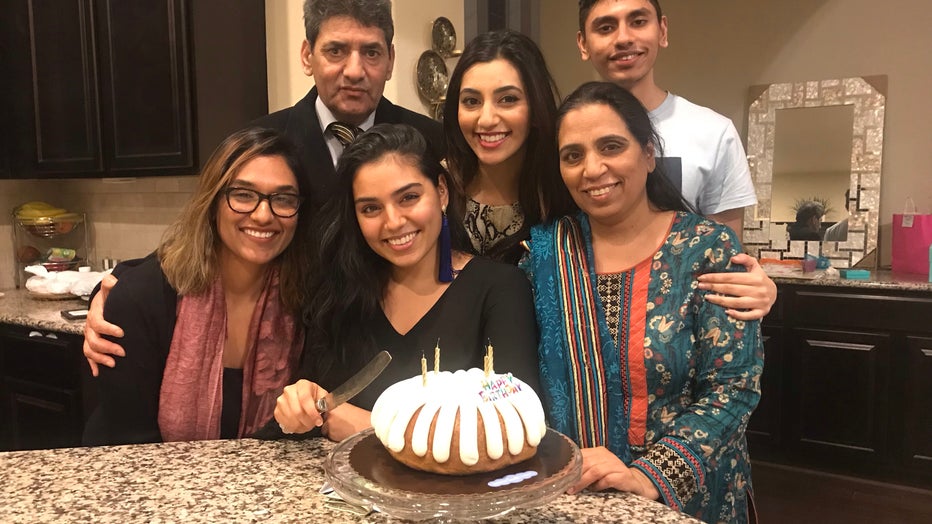 "As her former professors and colleagues and supervisors we feel the loss most acutely through the loss of the potential lives she would have impacted," Pho said. "But I'm grateful this scholarship can provide that opportunity for someone else."
After graduating in May, Najam started working in Austin, testing hearing and fitting hearing aids for adult patients, a field everyone close to Najam says she was extremely passionate about. 
UT says the memorial scholarship in her honor is the only one in audiology that honors a graduate of their program and will award money to an undergraduate audiology major. Her professors say they feel this will carry a piece of Najam forever.
"My grief has moved towards a more positive thing like this scholarship is part of moving my process and others forward," Champlin said.
Carey says she misses Najam's laugh the most.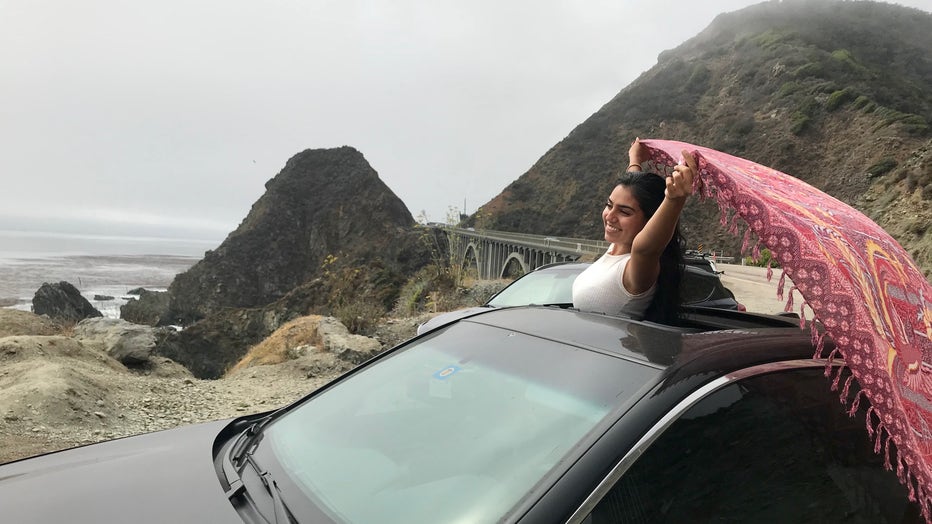 "Whoever gets the scholarship will have that compassion and empathy that will give us..her," Carey said.
Kassa says Najam was a very thoughtful person in ways you wouldn't expect.
"She was focused on growth and being there for the people she loved. She was a very funny person, very smart very caring and was always trying to make other people," Kassa said.
If you'd like to donate to the memorial scholarship you can do so here.