Q&A: Should mom be charged in son's encounter with gorilla?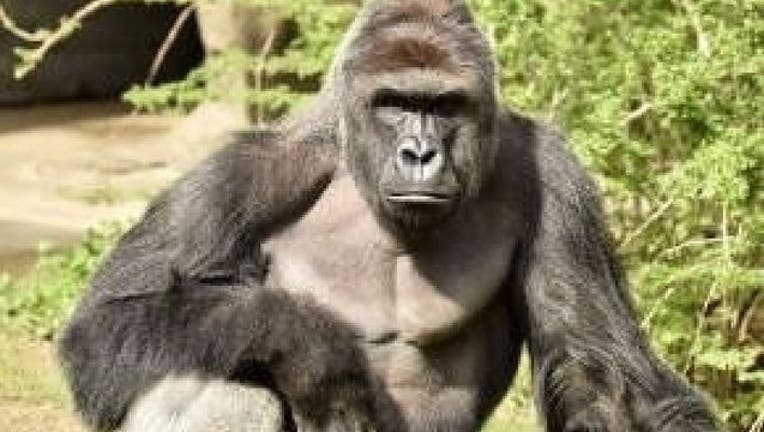 article
CINCINNATI (AP) — The killing of a 400-pound gorilla to save a little boy who had slipped into the animal's enclosure at the Cincinnati Zoo has triggered outrage, second-guessing and a police investigation into whether the youngster's family did anything wrong.
Some have been quick to blame the 3-year-old's mom, while others think the zoo needs to be held accountable since the child managed to get around its barriers. Cincinnati police are investigating the family, while federal inspectors will review the zoo.
Here are some questions and answers about the investigations:
Q: What are police looking at?
A: Police say they are focusing on the actions of the boy's mother and those who were with the family in the moments when the boy got into the enclosure by climbing over a railing, walking through bushes and plummeting into a moat 15 feet below. Prosecutors will ultimately decide whether to file charges.
Q: Why aren't they investigating the zoo?
A: The operation and safety of the zoo fall under authority of the U.S. Department of Agriculture, which inspects exhibits twice a year and will review the gorilla's death.
Q: What kind of charges could the parents face?
A: Prosecutors could pursue a charge of child endangering, which makes it a crime for a parent or guardian to create "a substantial risk to the health or safety of the child by violating a duty of care, protection or support."
Q: So how likely is that to happen?
A: Legal experts think it would be very hard to prove such a charge because most child endangering cases involve parents who leave or fail to monitor a youngster for an extended period.
Q: But shouldn't the mom have known better?
A: Again, the experts point out that the mother had been standing with the child and appeared to lose track of him for just a minute or two. They also say she didn't needlessly put the boy in danger by taking him to the zoo, and it could be argued that she surely trusted the zoo to have an enclosure that was childproof.
Q: What have the courts had to say about what constitutes child endangerment?
A: An appeals court in Ohio reversed a man's conviction for leaving a 5-year-old girl unattended on a playground near his apartment. The ruling cited other Ohio cases in which courts ruled that a mother who left her 9-year-old son in a locked car at a shopping mall and a mom who left her toddler unattended in a bathtub for 30 seconds to 4 minutes to check on another child weren't guilty of a crime.
Q: Have other parents been charged with putting a child in danger at a zoo?
A: Just a year ago, a judge sentenced an Ohio woman to probation and parenting classes after she dropped her toddler into a Cleveland zoo's cheetah pit. The woman, who authorities say dangled her 2-year-old son over a railing, initially was charged with child endangering but pleaded no contest to aggravated trespassing. The boy broke his leg.
In 2013, a woman in New Mexico faced a child abuse charge after a bobcat attacked her 3-year-old son at a Carlsbad zoo. Witnesses told investigators that the woman, her brother and the boy crossed safety barriers in front of the exhibit and got up close to the bobcat's enclosure.
Q: Where was the mother in Cincinnati?
A: The family has not talked about what happened other than to say the boy is doing fine now. A woman who witnessed the boy's fall said she heard the youngster say he wanted to get in the water with the gorillas. She said the boy's mother was with several other young children and told him no.
Q: So what's a parent to do with a child who wants to climb in with an animal?
A: Anne Wiggins, author of "Parenting From the Heights," advises that parents need to set clear expectations for their children before going to a zoo or other place of amusement. Then they need to be ready and willing to hand out consequences for bad behavior — even if it means going home.
___
Seewer reported from Toledo. Ann Sanner in Columbus contributed to this report.