Ranch-flavored ice cream? Van Leeuwen, Hidden Valley team up for limited release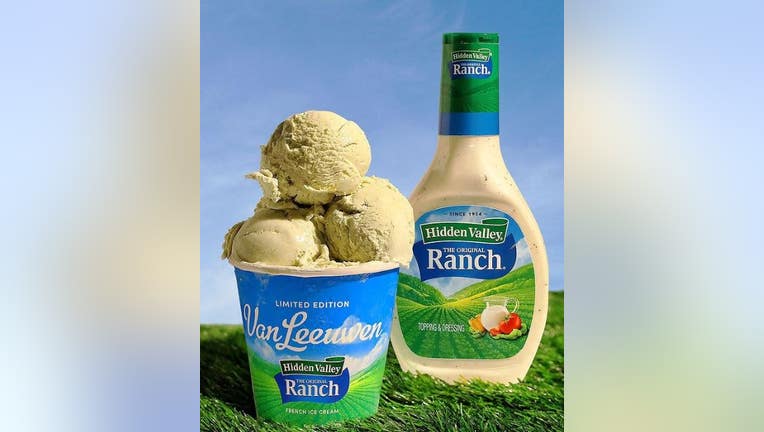 article
If you've ever wondered how ranch dressing and ice cream might taste together, you may have the chance to find out.
Van Leeuwen, known for their unconventional ice cream flavors, has teamed up with Hidden Valley Ranch to launch a ranch-flavored ice cream.
The "garlic powder-forward" line will be available at select Walmart stores starting March 20. It's a nod to National Ranch Day, which is celebrated on March 10. The company is also set to announce other new flavors on Monday.
An editor at Food and Wine magazine got to taste the ice cream ahead of its release. In a TikTok video, she described it as "very garlic power-forward, but also sweeter than I was expecting."
"It's like sweet ranch. Stick a carrot in it," one of her colleagues said.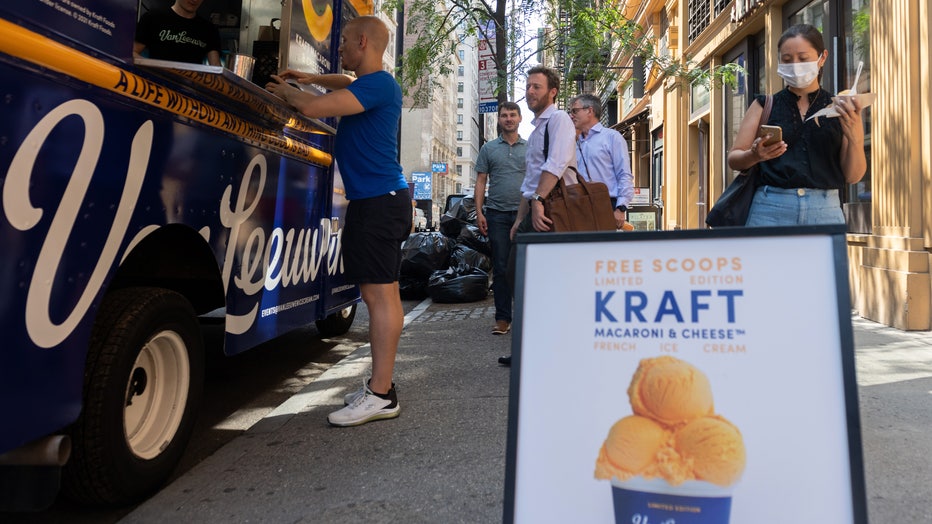 People try Van Leeuwen's new Kraft mac and cheese flavor ice cream at a popup truck near Union Square on July 14, 2021 in New York City. The new flavor was released on July 14th in honor of National Macaroni and Cheese Day. (Photo by Alexi Rosenfeld/
Last year, Van Leeuwen released a limited Grey Poupon dijon mustard ice cream to replace its spring Kraft Macaroni and Cheese and pizza ice creams. The company also makes more traditional ice cream flavors.