Resource Center opens in Wimberley to aid flood victims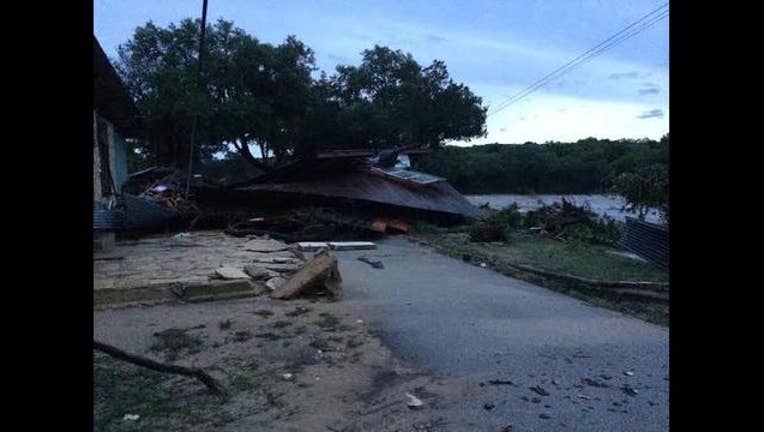 article
Hays County is opening two resource centers for those affected by the flood. One is located at the Wimberley Civic Center.
Amadeus Blincoe has a home, but floodwater destroyed her place of employment. She depends on that income to care for her two boys.
"I'm just looking for some assistance to put some gas in my tank to get me along, you know," said Blincoe.
She sought the help from various groups on Friday at a Community Resource Center in Wimberley.
So did Jerrell and Glenda Bamberger.
"We were one of the first people to get hit," said Glenda Bamberger.
Their home is a total loss.
"Right away we just felt sick," said Bamberger. "Probably over 5 feet of water in our house."
Everyone who walks through the doors will be given a cleanup kit like this one as well as a box of food and a package of water.
"It's really great. One less thing to stress about," said Bamberger.
Victims also get assistance maybe they didn't know they needed. Austin disaster relief network provides stress management.
"It's so much and the sooner they begin unpacking their thoughts and their feelings the sooner they can have command of them instead of being at the mercies of them," said Susan Martin, Austin Disaster Relief Network.
The support definitely gave the Bamberger's and Blincoe something to smile about.
"It really is a great feeling seeing how many people start helping us out of nowhere started helping us," said Bamberger.
"It's just been extraordinary how many people have come to donate. There are so many volunteers. It's wonderful," said Blincoe.
A resource center will be open in San Marcos at St. John's Catholic Church on Sunday and Monday from 8 a.m. to 8 p.m.
The Wimberley Center will be open until 8 Friday night and from 8 a.m. to 8 p.m. Saturday.

For more information you can go here.