Resources on standby as severe weather approaches Texas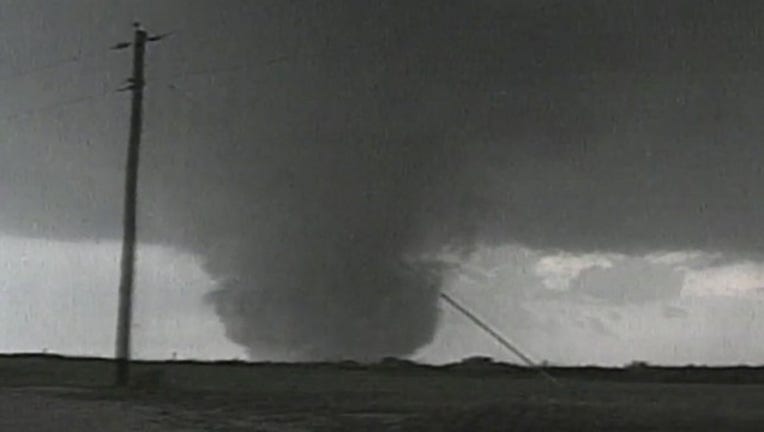 AUSTIN, Texas (FOX 7 Austin) - Texas Governor Greg Abbott has placed numerous resources on standby across the state in preparation for an outbreak of severe weather expected to hit the state today.
There is a high threat for tornadoes as well.
Governor Abbott has also ordered the Texas State Operations Center (SOC) to Level III (increased readiness) for this weather event so the state stands ready to assist should this latest severe weather system cause damage across the Lone Star State.
"With severe weather and tornadoes approaching, the state of Texas is taking all necessary precautions to keep Texans safe, including providing local officials with the resources they need during and in the aftermath of these storms," said Governor Abbott. "This coordinated response between local and state officials will better protect Texans and mitigate any potential damage from severe weather. I strongly encourage all Texans in the storm's path to pay close attention to weather reports and heed all warnings from local officials."
In addition to placing multiple aviation assets, boats, and personnel on standby across the state, Governor Abbott today activated elements of Texas Task Force 1 and 2 for rapid deployment to the Texas Panhandle. The Texas Panhandle, Texas Southern Plains, and North Texas regions are facing the greatest threat for severe weather, including tornadoes and hail.
Several rounds of storms are expected throughout the day and into the evening. Damaging winds are also expected across most of the state today.
The SOC is coordinating with the National Weather Service and closely monitoring these storms.
Texans are encouraged to follow these safety tips:
When severe storms threaten, the safest place to be is indoors.

Avoid areas already flooded and avoid any fast-flowing water.

Be extremely cautious of any water on roads or in creeks, streams, storm drains, or other areas - never attempt to cross flowing streams or drive across flooded roadways and always observe road barricades placed for your protection. Remember, Turn Around Don't Drown.

Dangerous waters can seem deceptively calm and if you encounter flooding, move to higher ground.

Keep in mind that flood dangers are even harder to recognize at night.

Stay informed by monitoring weather radios and news broadcasts for updated information on current and anticipated severe weather in your area.
Keep up with weather with the FOX 7 WAPP!
Track your local forecast for the Austin area quickly with the free FOX 7 WAPP. The design gives you radar, hourly, and 7 day weather information just by scrolling.
Our weather alerts will warn you early and help you stay safe during storms.