Rodney Reed supporters waiting for court's ruling on new evidence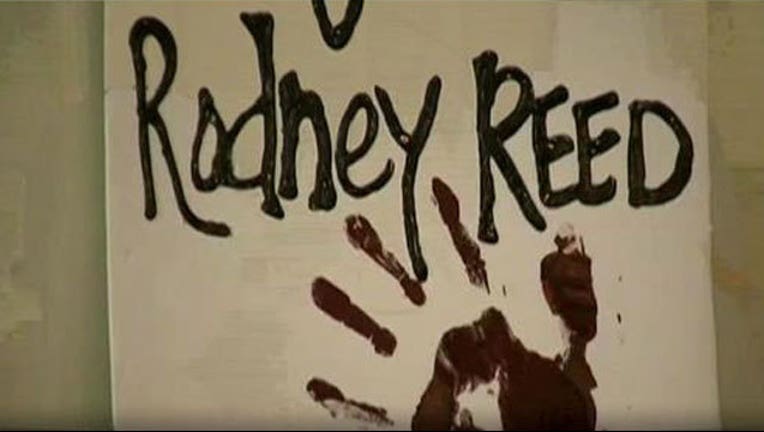 article
A man convicted of murder in Bastrop County is sitting on death row and his family, friends and supporters are waiting to hear if he will be granted a new trial or exonerated by the Court of Criminal Appeals.
The support to free Rodney Reed has been growing every year since he was put on death row.
"I've gotten letters, I've gotten donations, I've gotten cards, as well as Rodney, and it's just been very overwhelmingly appreciated," said Rodney's mother Sandra Reed.  
Seventeen years after a guilty verdict was handed down, Rodney's surroundings haven't changed, but his family said the evidence has.
"I've heard that science doesn't lie. You have, as I say, four pathologists stating that she couldn't have died when the state said she did," Sandra said.  
Rodney was sentenced to die on March 5, 2015, for the 1996 death of Stacy Stites. Because of the new evidence, the Court of Criminal Appeals stayed his execution, sparing his life so they could examine the data presented. That was in February.
"We want to let them know we are anxiously waiting for a response because this doesn't just affect Rodney, it affects all of us, the whole family as a whole, it affects our community, it affects the state whether they want to see it or not," Rodney's brother Rodrick said.
    
Saturday, Rodney Reed's family, friends and supporters put together a barbecue with live music to raise money for his defense fund. They are hoping the Court will grant an evidentiary hearing and give Rodney another chance to prove he is innocent.
"Time has a way of bringing about the truth, opening people's eyes. Over the years things have come forward, people have confessed," said Rodrick.
"We've been arguing over years that he didn't do this and that the DNA is old," said Sandra.  
Rodney said he was romantically involved with Stites, whose body was found on the side of a road in Bastrop. Rodney, his lawyers, family and friends maintain he was wrongly convicted of the crime. They believe the real killer could have been Stites' fiancé Jimmy Fennel.
In 2008, Fennel was sent to prison for sexually assaulting a woman while on duty as a Georgetown policeman.
"The most likely suspect was her fiancé Jimmy Fennel and if they were to follow that information further we think they would uncover more evidence," said Lily Hughes with the Campaign to End the Death Penalty.
Rodney's supporters said they are prepared for the worst, but they have faith that justice will be served.
"We just want justice. We want fairness and we want him home," Sandra said.
Rodney was also charged with sex assault in 1987, but a jury found him not guilty.