Man arrested for intoxication manslaughter following deadly Southeast Austin crash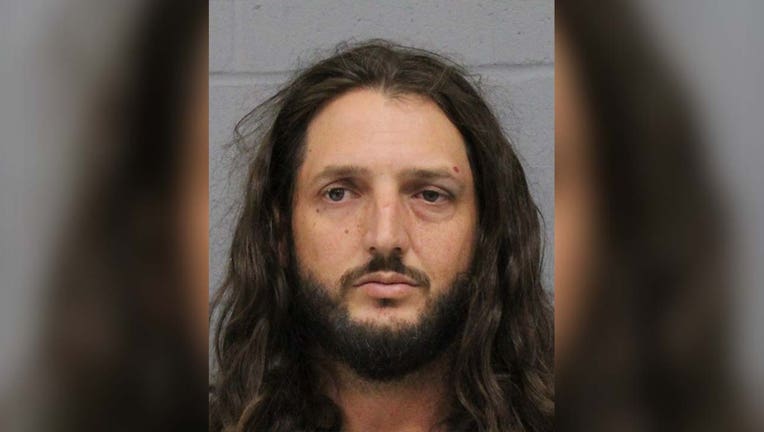 article
AUSTIN, Texas - A man was arrested for intoxication manslaughter following a crash in Southeast Austin, Austin police said.
Police said on Oct. 5, around 4:44 a.m., officers responded to a crash involving three vehicles in the 1500 block of SH 71 WB.
A preliminary investigation revealed that 44-year-old Ruben Ysasi was driving an SUV traveling west on State Highway 71 when it crossed the eastbound traffic lane and crashed head-on with another SUV driven by 27-year-old Austin Buckley. 
A third SUV, also traveling east, crashed into the rear of Buckley's vehicle. Buckley died on the scene. 
Ysasi was arrested for Intoxication Manslaughter, and Accident Involving Death.
Anyone with any information should contact APD's Vehicular Homicide unit at 512-974-8111. You may submit your tip anonymously through the Capital Area Crime Stoppers Program by visiting austincrimestoppers.org or calling 512-472-8477.
The crash, near the Austin-Bergstrom International Airport, led to major back-ups early Thursday morning.
Hundreds of people sat in their vehicles for hours as they waited for the road to reopen.
"Never in my life have I ever experienced sitting in traffic that long to go to work," said Wesley Donner. "I was puzzled. I didn't know what was going on."
"From exactly 5 o'clock in the morning until about 9:30 this morning we were at a complete halt," said Branda Sellman. "Engines turned off, brake lights everywhere. Some people were turning off their vehicles."
"We really couldn't get out really left or right because we had cars all around us, but just the idea that somebody doesn't get to make it home, it makes the waiting not matter," said Norma Garcia.
Garcia said she was stuck in her car for four hours.
"It was me and my boyfriend on our way to work from Bastrop to Austin, and as time went by, an hour or two or three, it just made your heart sink," said Garcia.
For her, the crash was more than just a delay in her schedule. It's a reminder to share the roads with care and caution.
"We all have families out there, and we all want to see them come home," said Garcia.
The airport said it had shuttles carrying people to their terminals in the morning. 
Also, for the next few weeks, Austin is about to get much more busy with the Austin City Limits Festival and Formula 1.
If you plan on flying, the airport said to arrive two and half to three hours before your departure.