'Dangerous' murder suspect in San Marcos had 3 previous arrests: court records
SAN MARCOS, Texas - San Marcos police have found a "potentially dangerous" murder suspect.
Police said they were searching for 32-year-old Andre Symon. He is a suspect in a murder that happened the morning of Oct. 30 in the 900 block of N I-35.
Around 4:13 p.m., SMPD said they found Symon. He was taken into custody without incident.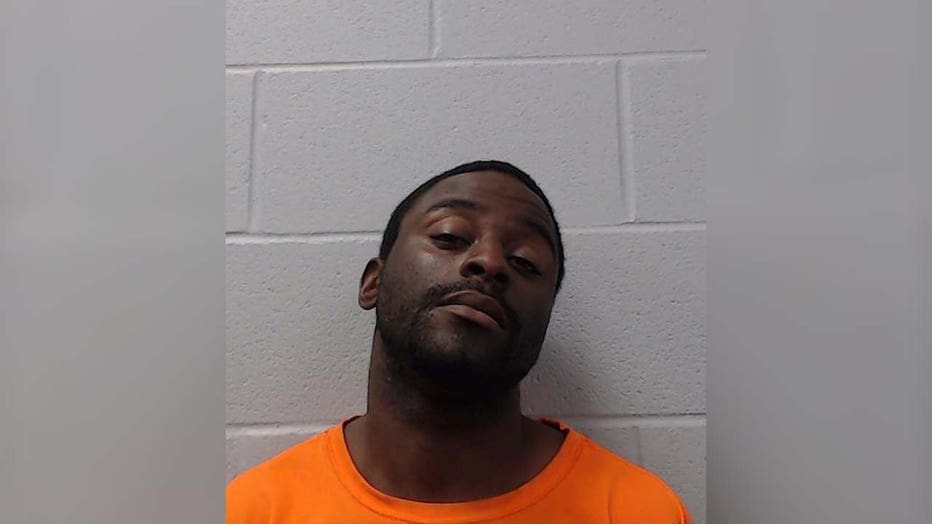 This booking photo was taken in February 2022 when Andre Symon was previously arrested. He was released from jail in August of that year.
The victim has been identified as 39-year-old Misty Nuncio. Police say first responders tried to give her CPR, but she was pronounced dead on scene.
Court records show this is the fourth time Symon has been booked into the Hays County Jail.
The first was in January 2021 for assault on a family member in Bexar County.
He was also charged for aggravated assault with a deadly weapon in a case from August 2021. As part of a plea deal, he pleaded guilty to the charge and was given 10 years deferred adjudication.
In February 2022, he was arrested for assault on a family member and possession of a controlled substance.
A friend of Nuncio, who didn't want to speak on camera, says Symon and Nuncio were in a relationship, and he had been abusive towards her. The friend remembers Nuncio as someone who always helped others.
This is the third homicide San Marcos police are investigating this year.