'Sandlot' star Marty York's mom allegedly murdered in California home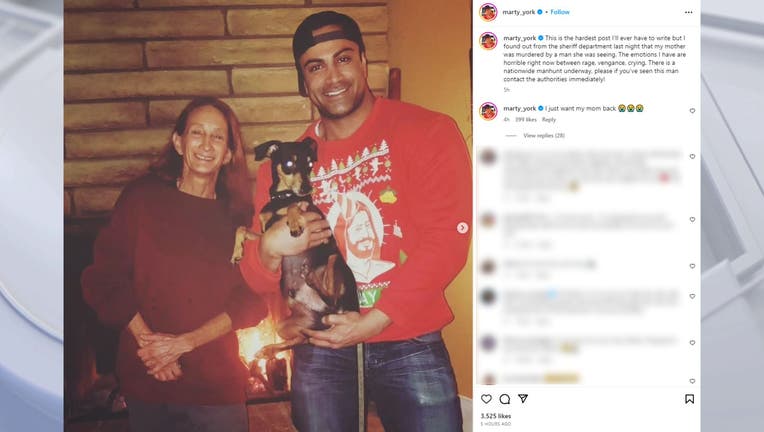 article
LOS ANGELES - "Sandlot" star Marty York says his mother was murdered by her boyfriend and the actor is now pleading for justice.
York took to social media Friday to make the announcement about his murdered mother, Deanna Esmaeel, and the horrific news has left the actor feeling "horrible right now between rage, vengeance, crying."
According to a report from TMZ, Esmaeel was found dead in her home in Crescent City, a city just south of the California-Oregon border, on Thursday. Esmaeel's boyfriend – who is known as either Daniel James Walter or Edward Patrick Davies – was identified as the murder suspect in the actor's mother's death. Walter/Davies has since been placed in custody, according to the Del Norte County Sheriff's Office.
The sheriff's department said Esmaeel was a deputy with Del Norte County.
Del Norte County Sheriff Garrett Scott issued the following statement:
"We are all deeply heartbroken with the loss of Deputy Esmaeel. Our hearts and prayers go out to her family, friends, and co-workers."