Sarah Palin Facebook post of son stepping on dog causes controversy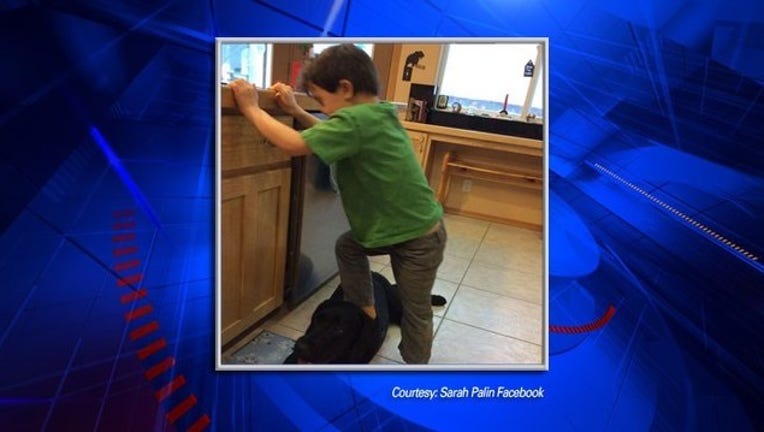 article
The former Alaska governor's first post of 2015 is making headlines with many people saying it depicts animal cruelty.
In the post Palin writes, "May 2015 see every stumbling block turned into a stepping stone on the path forward. Trig just reminded me. He, determined to help wash dishes with an oblivious mama not acknowledging his signs for "up!", found me and a lazy dog blocking his way. He made his stepping stone."
Palin then posted pictures of Trig stepping and standing on the dog. The family dog seems unfazed but many who've seen the picture commented on the post calling it "disgusting" and "totally wrong."
Others voiced their support for Palin with many telling her to "pay no attention to the haters."