School bus driver in crash had 14 license suspensions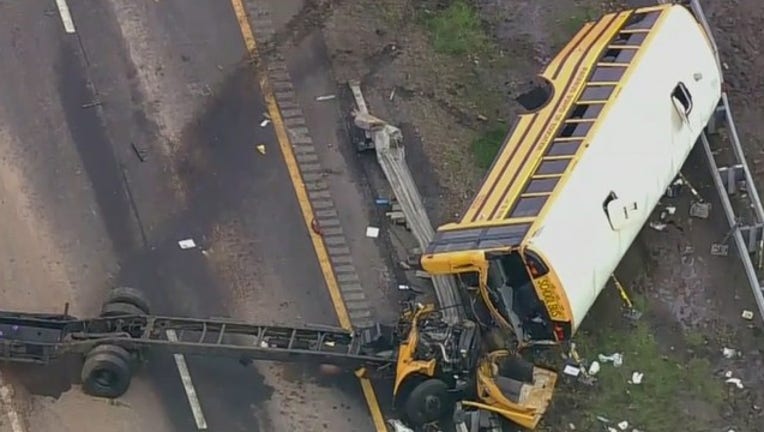 article
MOUNT OLIVE, N.J. (AP) - The driver behind the wheel of a New Jersey school bus that collided with a dump truck leaving a fifth-grader and a teacher dead had a history of license suspensions and speeding violations.
The state Motor Vehicle Commission said Tuesday the driver identified by his son as Hudy Muldrow Sr. had his license suspended 14 times between 1975 and 2017, most for administrative reasons. He also had eight speeding violations between 1975 and 2001.
At the time of the crash last Thursday, he had valid driving privileges, a valid commercial driver's license and a valid school bus endorsement.
According to new video shown to an NJ.com reporter, before the bus collided with the dump truck it merged onto Interstate 80 and then turned sharply toward an illegal U-turn area.
The bus driver's son says his father told him he didn't make a U-turn.
Copyright 2018 The Associated Press. All rights reserved. This material may not be published, broadcast, rewritten or redistributed.