School districts & businesses respond to boil water notice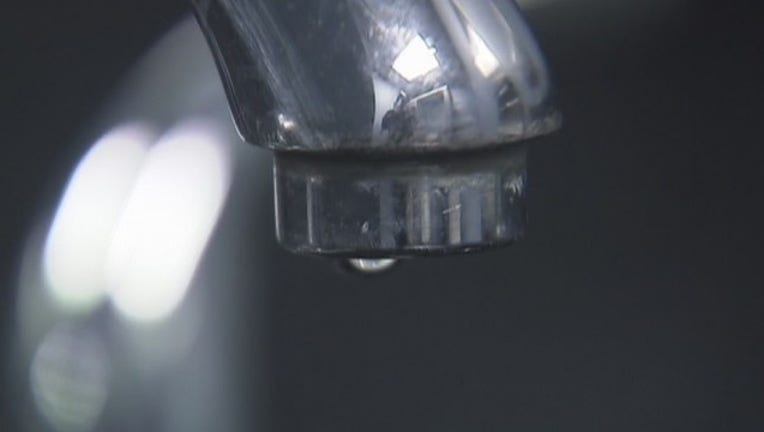 article
AUSTIN, Texas - School districts and businesses are responding to Austin Water's announcement that all its customers need to boil water used for drinking, cooking or ice due to high levels of silt, debris and mud from flood waters flowing into the city's water supply source, the Highland Lakes.
Austin Water made the announcement early Monday morning.
Austin ISD says it is monitoring the situation and that the district has enough resources on hand and that all Austin ISD campuses and offices are operating on a normal schedule.
In light of the notice, AISD says it took the following precautions:
Drinking fountains were covered or closed so students could not use them.
Cafeteria managers followed boil instructions for safety.
Menus were adjusted to include hot vegetables, and fruits such as apples and oranges. No salad bars were offered.
Water was delivered to campuses and staff. Campuses also accepted donations of bottled water.
AISD students are being asked to bring their own water or other beverages such as juice or sport drinks from home. Schools will supply water to any student that needs it. Campuses will accept bottled water donations.
Lake Travis ISD says Bee Cave Elementary, Lake Pointe Elementary, Lake Travis Middle School and LTISD Transportation/Distribution/Information Technology Center are all affected by a boil water notice. LTISD says staff will be covering water fountains and bringing bottled water and hand sanitizer to the impacted schools. Arrangements will be made for continued lunch services. 
Pflugerville ISD says several of its campuses have been affected. It says bottled water and hand sanitizing stations will be available for students and staff and a plan is in place for meals at affected campuses. Students are also asked to bring bottled water.
Dripping Springs ISD says due to West Travis County Public Utility Agency issuing a boil water advisory Rooster Springs Elementary, Sycamore Springs Middle School and Sycamore Springs Elementary School are turning off water fountains in those buildings.
Eanes ISD says all of its campuses will have bottled water delivered to them and that custodians will be covering drinking fountains. 
Manor ISD says five of its 16 campuses are affected. Those include: Oak Meadows Elementary, Decker Elementary, Bluebonnet Trail Elementary, Pioneer Crossing Elementary and Decker Middle. 
Del Valle ISD says its continuing operations as normal but is taking precautions including covering and closing drinking fountains, as well as adjusting its cafeteria menu.
Round Rock ISD says several schools in the district are affected by Austin's boil water notice. The following schools will be given bottled water and precautions will be taken for food preparation: Anderson Mill, Canyon Creek, Caraway, England, Joe Lee Johnson, Jollyville, Laurel Mountain, Live Oak, Forest North, Pond Springs, Purple Sage , Sommer, Spicewood, Canyon Vista , Deer Park, Grisham, Pearson Ranch, McNeil, Westwood and Wells Branch.
The University of Texas at Austin says due to the notice it is advising those in its community to not drink water from any of its sinks, water fountains or showers. University officials say all information has been shared with building managers, resident hall directors and vendors and will advise if anything changes.
At Austin-Bergstrom International Airport, officials say due to the boil water restriction it has turned off water fountains at the airport until further notice. Officials also say the airport isn't serving hot food, only prepackaged food and bottled water.
Seton Healthcare Family says it's working closely with the City of Austin, emergency management and experts to evaluate needs of its sites. As of now hospital operations and patient care continues with minimal disruption. This boil water notice affects Seton network sites in Travis County, including Dell Seton Medical Center at The University of Texas, Seton Medical Center Austin, Dell Children's Medical Center, Seton Shoal Creek, Seton Northwest, Seton Southwest and Seton Administration Offices.
City of Round Rock, City of Cedar Park and City of Kyle have all said they are monitoring the situation but as of right now their customers aren't impacted by the notice.
A local Austin ice company, Kwik Ice, says it has mass amount of ice for picking up for fast delivery. It's located at 3909 Warehouse Row and you can call to get delivery and  pricing information at 512-459-5945.