Scientists grow 5 strawberry varieties resistant to deadly fungal disease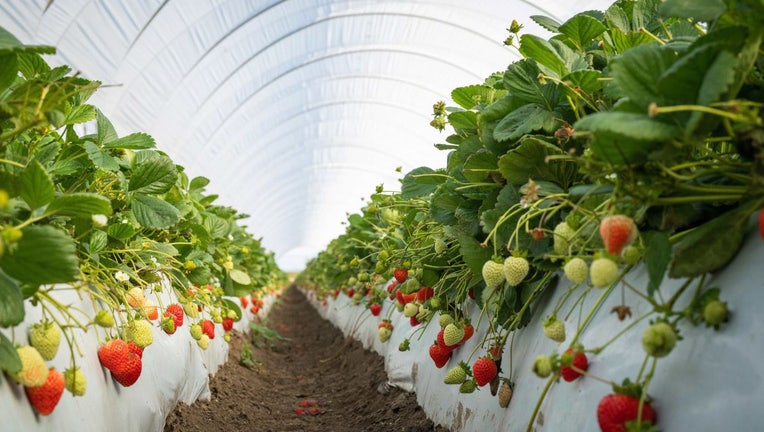 article
A deadly fungal disease impacting strawberries has led to the development of new strawberries to help preserve crops.
Scientists from the University of California Davis Strawberry Breeding Program are creating five new strawberry varieties resistant to Fusarium wilt, which causes crop loss, the school said in a release. 
The university says these new strawberries are Eclipse, UC Golden Gate, UC Keystone, UC Monarch, and UC Surfline. 
RELATED: Strawberry outlook deemed 'promising' despite impacts from hurricanes, atmospheric rivers
Eclipse is a "summer plant" grown during the fall and winter. UC Golden Gate and UC Keystore are "day neutral" and grow during the summer on roughly 60% of strawberry farms in California, UC Davis notes. UC Surfline and UC Monarch are resistant to organisms that cause disease.  
The new strawberry types each have improved flavor and characteristics for year-round growth in California, where roughly 1.8 billion pounds of the fruit are harvested annually, according to a UC Davis release.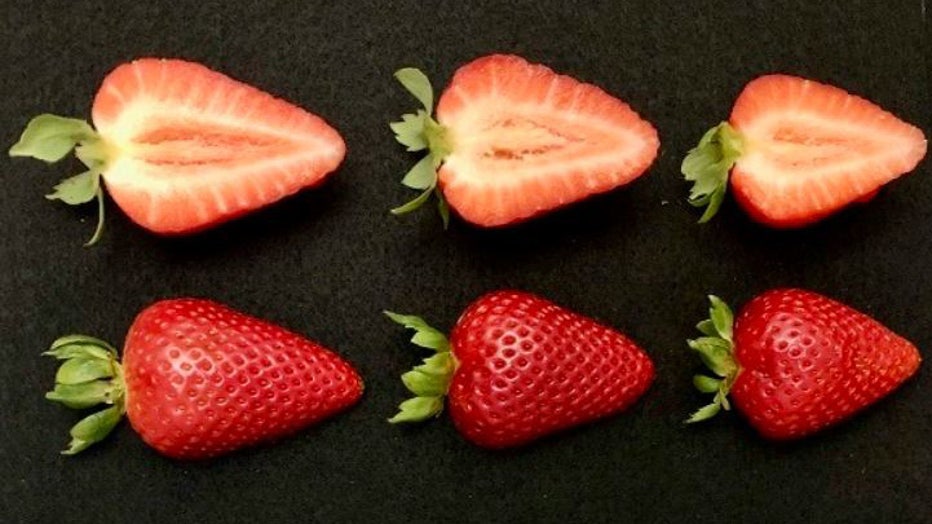 A harvested UC Keystone strawberry grown in Santa Maria, California, is shown sliced in half. It's resistant to Fusarium wilt, and produces high yields late in the season. (Credit: Cindy Lopez Ramirez/UC Davis)
Fusarium wilt became a problem for strawberry crops in 2005 when fumigant methyl bromide, a pesticide, was no longer used. UC Davis notes that bacteria in the soil caused concerns for farmers that Fusarium wilt could damage their strawberries. 
"The disease has taken off fast and we need to react quickly to address the need," Glenn Cole, a breeder and field manager with the UC Davis Strawberry Breeding Program, said in a statement.
Scientists from the breeding program continue to find ways to protect strawberry crops from disease. And a method the team is using involves collecting DNA from plants and creating genetic tools to determine which ones are resistant to Fusarium wilt. 
This story was reported from Washington, D.C.