Search continues for 2 children lost in Wimberley flood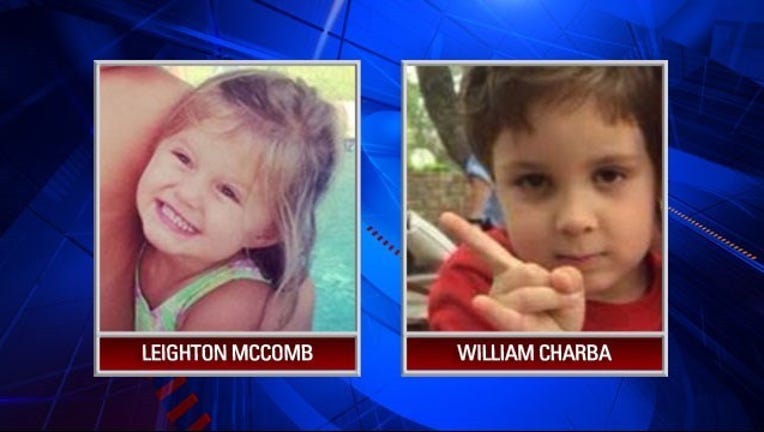 article
On May 24th, 4-year-old Leighton McComb and 6-year-old William Charba were part of a group of families staying at a home on Deer Crossing in Wimberley.
A 44-foot surge of water picked that house up and smashed it into a bridge.
Nearly a month later, the Blanco River search continues more than 21 miles away in San Marcos.
"Just yesterday we received some information that there were a couple of hits along the Blanco River along the 5 Mile Dam Park. So we have local response agencies out there today that are looking in that area to make sure that those hits are not valid," said Kharley Smith, the Hays County Emergency Management Coordinator.
Smith says in addition to debris removal and repairing roadways, the search for Will and Leighton is still very active.
"We still have response agencies out. We've partnered with search and rescue organizations whether they are trained organized groups or volunteers. We're continuing those search operations and trying to bring a little bit of closure to a lot of people," Smith said.
Smith says there are many areas they haven't been able to search because the water is still too high.
"We don't ever anticipate stopping the search. We will always continue to look. With every new influx of rain, the debris piles shift, the sediments shift and it needs to be re-searched," she said.
Aside from the daily search efforts, those affected by the flood still need all the help they can get. Starting on Wednesday, a 40,000 square foot warehouse in San Marcos will be a drop-off spot for furniture donations.
Rita Davis with the Austin Disaster Relief Network says in addition to cash donations and new bedding -- basic home furniture like couches, tables and chairs is what they need for the flood victims. And they hope to fill the downtown San Marcos warehouse with those items.
"Many of them don't have a home right now for the furniture. But the general public want to contribute, they want to donate now. So we want to capture that enthusiasm and get the furniture at a location where it's ready for the survivors as soon as they're ready for it," Davis said.
Davis says their warehouse in Austin is full of basic necessities like water bottles, paper towels and clothes which they don't need any more of.
The Disaster Relief Network says around 50 people in the Austin-area have already committed to donating furniture.
They just need a way to get it to San Marcos. So they say they have an immediate need for a moving company to donate their time picking up the furniture and taking it to the warehouse.
Here is a statement on the search efforts from relatives of Will Charba:
"The family is still searching and working with agency authorities on Search and Recovery. Both the family and tasked agencies are committed to a long-term sustainable search and recovery effort. Due to weather and more targeted search areas, the family is concentrating major efforts to the weekends. Information and updates will be posted on Wimberley Rescue on Facebook. We are asking the public to coordinate personal efforts through www.WimberleyTXrescue.com. The family is still taking qualified SAR teams and canine units who sign-up online, or email MCCsearch15@gmail.com. We are asking land owners, volunteers, and the media to keep targeted "Areas of Interest" private and confidential to avoid disrupting professional coordinated SAR efforts."
--Alan and Cristen Carey Daniel