Second GOP primary debate: A look at the net worth, backgrounds of top candidates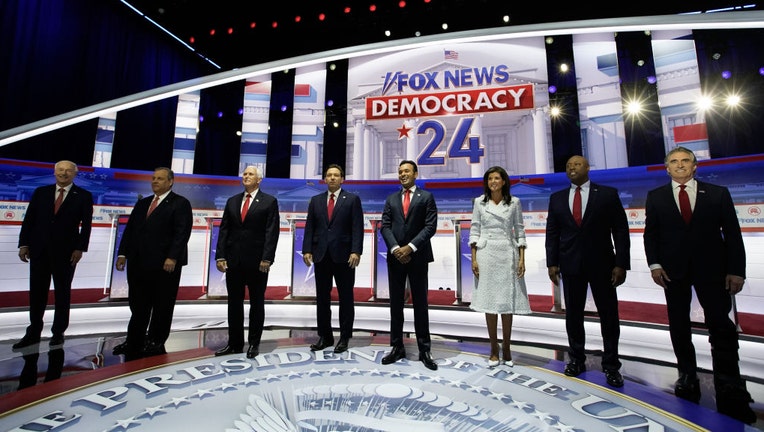 article
The field of candidates expected to participate in the second Republican presidential debate have net worths and professional backgrounds that vary widely. 
FOX Business Network has the event slated for Sept. 27, with Stuart Varney and Dana Perino of Fox News Media and Ilia Calderon of Univision asking the candidates questions at the Ronald Reagan Presidential Library in Simi Valley, California.
Its broadcast will come roughly one month after Fox News conducted the first. That debate brought in 12.8 million viewers on average, Fox News Media previously said.
FOX Business takes a closer look at both the backgrounds and worths for some of the top GOP candidates who viewers could see in the debate.
What are their professional backgrounds?
Ron DeSantis
DeSantis has held the governorship of the Sunshine State for roughly four years. Prior to that, he represented Florida's 6th District in Congress for three terms. He has also worked as U.S. Navy JAG officer and prosecutor in the past, according to the Florida Department of State website. 
Vivek Ramaswamy
Ramaswamy is known for being an entrepreneur. He is the founder of Roivant Sciences, a publicly-traded biotech company that says it develops drugs and technology by creating subsidiaries and "incubates discovery-stage companies and healthy technology startups," and Strive Asset Management. He has prior experience working at a hedge fund too. 
Nikki Haley
Haley ended her two-year tenure as the U.S. ambassador to the United Nations in 2018. Other positions in politics she has held include South Carolina governor and state representative.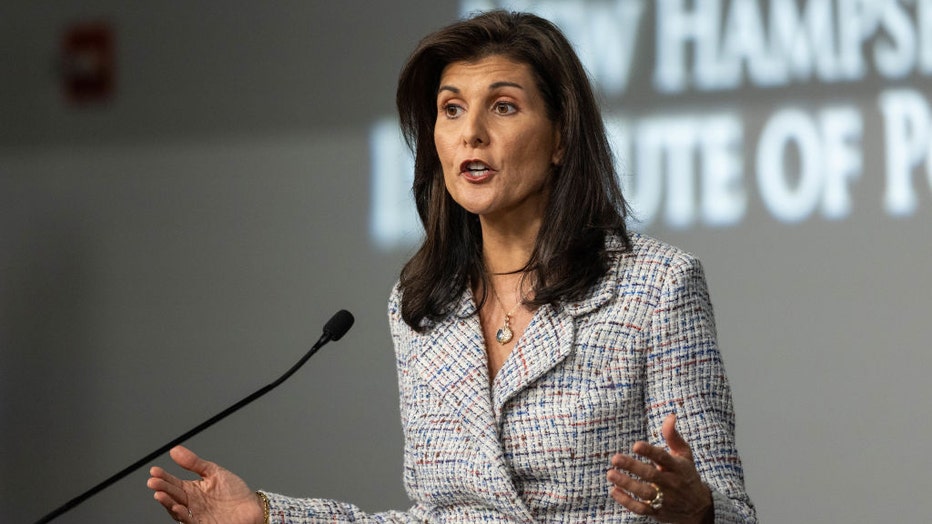 Republican presidential candidate, former U.N. Ambassador Nikki Haley delivers a speech on her economic policy at the New England Institute of Politics at Saint Anselm College on September 22, 2023 in Manchester, New Hampshire. (Photo by Scott Eisen/
Outside of politics, she participated on the boards of a couple companies. Haley has also done some consulting, book writing and speaking engagements post-ambassadorship, Forbes reported. 
Mike Pence
Pence was vice president during then-President Trump's administration. On the federal level, he also served as a congressman for Indiana for a dozen years. In the Hoosier State, he was governor from 2013 to 2017. Pence also previously practiced law and hosted a radio show.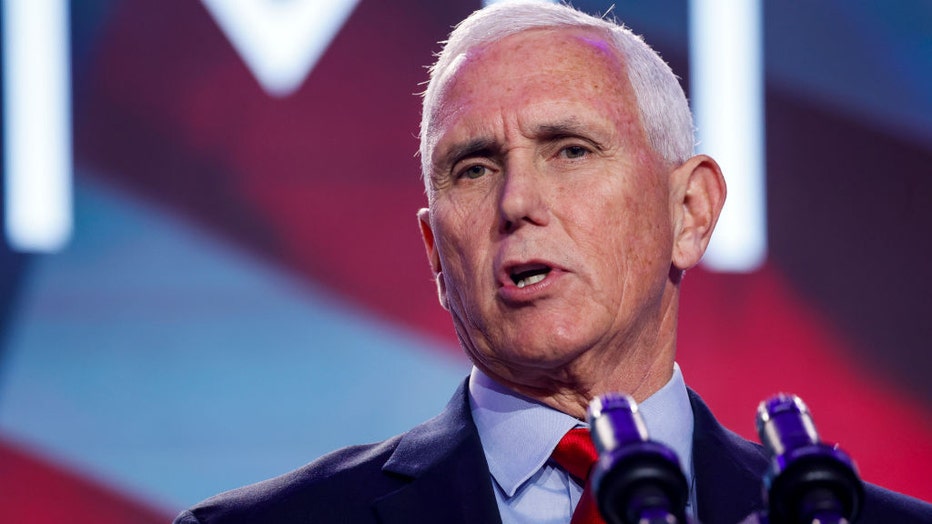 Republican presidential candidate, former Vice President Mike Pence speaks at the Pray Vote Stand Summit at the Omni Shoreham Hotel on September 15, 2023 in Washington, DC. This year's summit featured remarks from several 2024 Republican presidential
Tim Scott
Scott, currently a senator for South Carolina, worked in insurance in his early career. He has also been involved in real estate, according to Forbes. 
In his home state, he was part of the Charleston City Council for over 13 years beginning in 1995. He was also a state lawmaker for a term. 
He went to the nation's capital in 2011 to be a South Carolina congressman until 2013. In his current position in the Senate, he is on the Senate Committee on Banking, Housing and Urban Affairs; Senate Committee on Foreign Relations; Senate Finance Committee; Senate Committee on Small Business and Entrepreneurship; and Senate Special Committee on Aging, according to his senate website. 
Chris Christie
The early part of Christie's career saw him at a law firm. 
For six years, he served as the U.S. Attorney for the District of New Jersey. He became the state's governor in 2010, a position he held for eight years, according to his bio on the National Governors Association website.  
Christie, who had an unsuccessful 2016 campaign, has done consulting and lobbying, in addition to a stint on Trump's 2016 transition team, The New York Times reported. He also was a contributor to ABC News, a role that has been suspended amid the 2024 election cycle.
Doug Burgum
The governor of North Dakota, a position he has held since 2016, has an extensive background in business, starting with a stint at McKinsey & Co. after college. He later went to Great Plains Software, where he eventually saw the company through Microsoft's 2001 takeover, according to a bio on his gubernatorial website.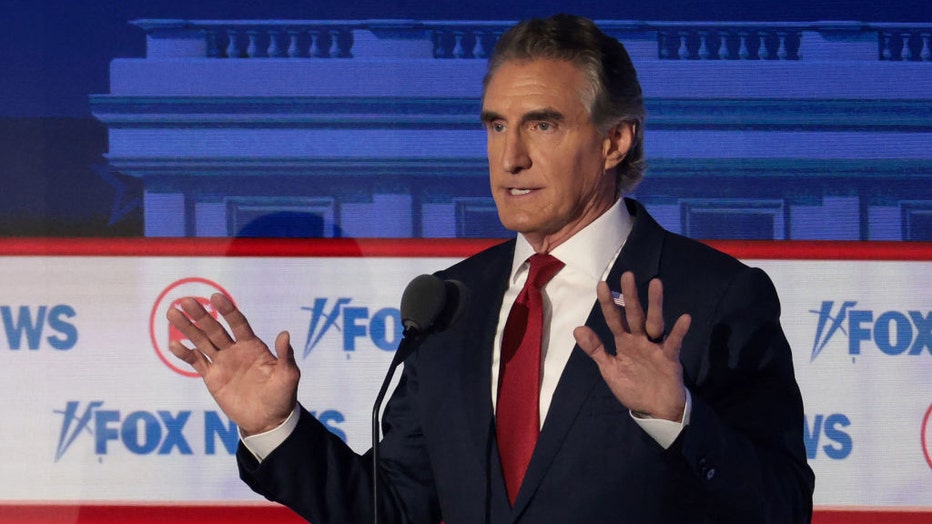 Republican presidential candidate, North Dakota governor Doug Burgum participates in the first debate of the GOP primary season hosted by FOX News at the Fiserv Forum on August 23, 2023 in Milwaukee, Wisconsin. (Photo by Win McNamee/Getty Images)
Christie, who had an unsuccessful 2016 campaign, has done consulting and lobbying, in addition to a stint on Trump's 2016 transition team, The New York Times reported. He also was a contributor to ABC News, a role that has been suspended amid the 2024 election cycle.
His other ventures include real estate development company Kilbourne Group and venture capital firm Arthur Ventures. He held board chairman positions for two companies – Atlassian and Success Factors – and board director at another in the past, his biography from Arthur Ventures said. 
What are their net worths? 
Forbes has estimated the net worths of many 2024 candidates:
Ramaswamy: over $950 million
Haley: about $8 million
Pence: approximately $4 million
Scott: over $1 million
A source told FOX Business Ramaswamy's fortune was above $1 billion.
Christie has a personal fortune that The Independent reported may be near $5 million. Meanwhile, DeSantis had to disclose his net worth in June, pegging it at $1.17 million in a state financial interests form. 
Burgum's net worth was not immediately clear, though he told Politico last month that he was "not a billionaire" and "never was" one. 
Representatives for Christie and Ramaswamy declined to comment on the reported net worths. FOX Business also reached out to reps for the other candidates. 
Get the latest updates on this story at FOXBusiness.com