Second Texas state flag seen flying upside down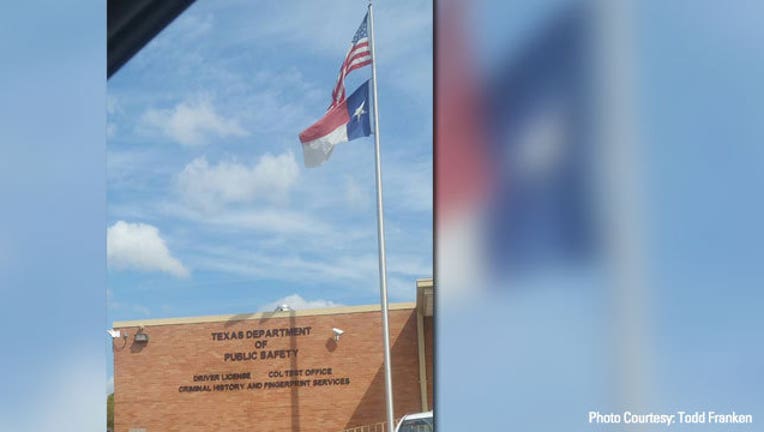 article
Just one day after the Texas state flag was spotted flying upside down at the Capitol, a FOX 7 viewer spotted the flag being flown upside down at a DPS building.
FOX 7 Viewer Todd Franken sent in the photo. He tells us he and his wife were driving by a DPS building on Denson when they spotted it. The couple pulled in the parking lot when they noticed it.
A combat veteran and a registered peace officer, Franken went into the building to tell them. He says at first the person he spoke with was argumentative but eventually followed him outside.
It was confirmed the flag was upside down, and Franken says the employee told him they would look into it. Franken and his wife went to run some errands, and when they came back a short time later, they say it was fixed.
"I think mistakes happen but in this case," Franken says, "you are an agency that's supposed to represent the state. A little extra effort on the front side. How many people drive by here and the whole thing, that's what you what represent."
FOX 7 reached out to DPS about the upside down flags at its building and the Capitol. They thanked us for bringing it to their attention and say it will be addressed.