Senator Campbell applauds SCOTUS on immigration decision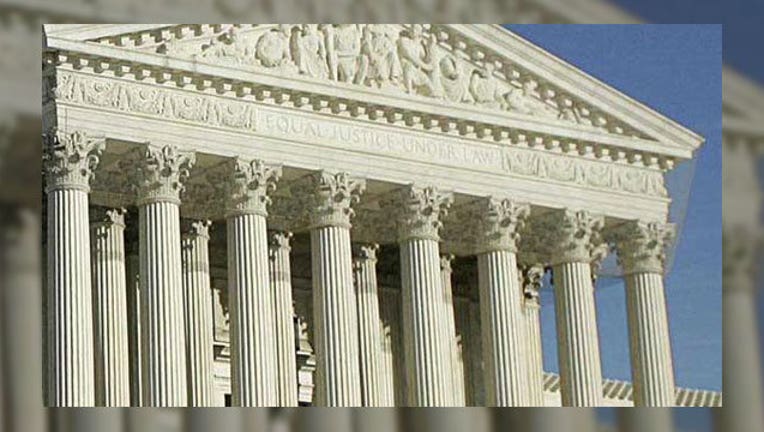 article
AUSTIN-- State Senator Donna Campbell released the following statement regarding the results of the Supreme Court case against President Obama's unlawful executive order:
"Securing our state's 1,254 mile border with Mexico is a daunting task that can only be achieved by enforcing existing immigration law. When the president undermines these efforts with unconstitutional and overreaching mandates, it puts our nation, our sovereignty, and our orderly system of legal immigration at risk. Today's Supreme Court decision rebukes President Obama's lawlessness and marks a victory for Texans and the rule of law."
Rep. John R. Carter (R-TX-31) also responded to the Supreme Court's ruling today to uphold a lower court's decision and block President Obama's illegal amnesty. The lower court had sided with Texas, and put a hold on the President's executive overreach to defer deportation and provide work authorization to millions of illegal immigrants.
"As a former Judge and now Chairman of the Homeland Security appropriations committee, I strongly agree with the Supreme Court's decision to block President Obama's plan to create a 'sanctuary nation' for illegal immigrants.  The President overstepped his executive authority, thwarting the will of Congress and the American people.  Today the Court has upheld what Texans have long known to be true: President Obama's executive amnesty is illegal, and would cause irrevocable harm to Texans."
"Today's ruling is the first step in stopping President Obama, but the fight isn't over. Our immigration system is broken and must be fixed.  I will continue to work with my House colleagues to first strengthen our border, enforce the Rule of Law, and support a system that ensures full implementation of e-verify for all employers and their employees. As we continue to work together to ensure compassionate reforms to our overall immigrations system, we must implement policies that punish those who come here illegally, and reward those that work through the process and immigrate here legally."
A short-handed and deeply divided Supreme Court deadlocked Thursday on President Barack Obama's immigration plan to help millions living in the U.S. illegally, effectively killing the plan for the rest of his presidency and raising the stakes even further for the November elections.
The hotly debated direction of America's national immigration policy as well as the balance of power on the high court now will be determined in large part by the presidential and congressional elections. Immigration and the court vacancy created by Justice Antonin Scalia's death in February already were featuring prominently in the campaign.
Scalia's vote likely would have meant an outright ruling against Obama's immigration expansion rather than the 4-4 tie, a much more significant defeat for the president and immigrant advocates.
Democrat Hillary Clinton declared that as president she would work to restore the programs and go further. Republican Donald Trump said he would make sure Obama's "unconstitutional actions" never came back.