Shooting suspect surrenders to local authorities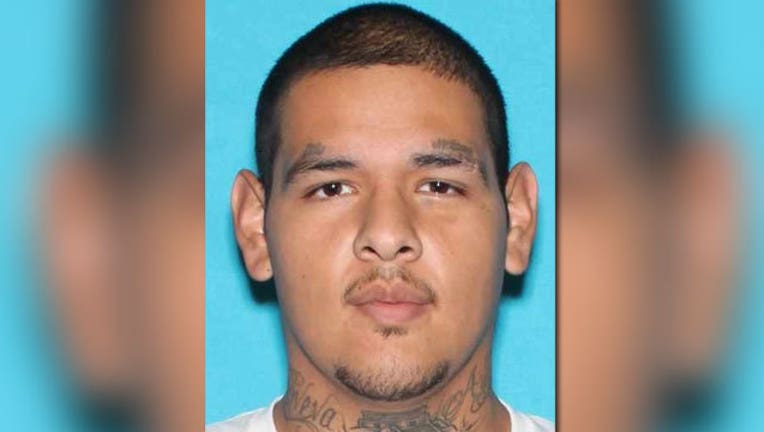 article
*Update*

According to a press release obtained by FOX 7...

Johnathan Ivan Alonzo Guia surrendered to authorities at the Hays County Government Center at 3:15 p.m. Oct. 6.  He is now in custody at the Hays County Law Enforcement Center. San Marcos police continue the investigation.

Original Article Below
---

The San Marcos Police Department is on the lookout for a suspect in an October 2 fatal shooting that left one man dead in a drug deal gone wrong.
22-year-old Johnathan Ivan Alonzo Guia a.k.a. "Nuno" and "Barney" has an active arrest for murder in connection with the death of 21-year-old Isaac Olvera. Guia has a lengthy criminal history and violent tendencies.
Officers found Olvera shot in the abdomen on October 2 at about 2:30 a.m. when they responded a reported shooting at a home on the 1300 block of Thorpe Lane. Olvera died of his injuries at the hospital.
Witnesses report that a narcotics deal was taking place at the time of the shooting. Three individuals, including the shooter, fled the scene.
A suspect police believe to be the actual shooter, 19-year-old Bryan Martinez, was arrested on October 4 in San Marcos.
People with information on Guia's location are asked to contact Detective Tiffany Williams at 512-753-2306 from 8 a.m. to 5 p.m. Monday through Friday or the SMPD non-emergency line at 512-753-2108 after hours.
Tips can be made to www.citizenobserver.com or Crime Stoppers of Hays County at www.callcrimestoppers.com.