Silver alert for 75-year-old missing man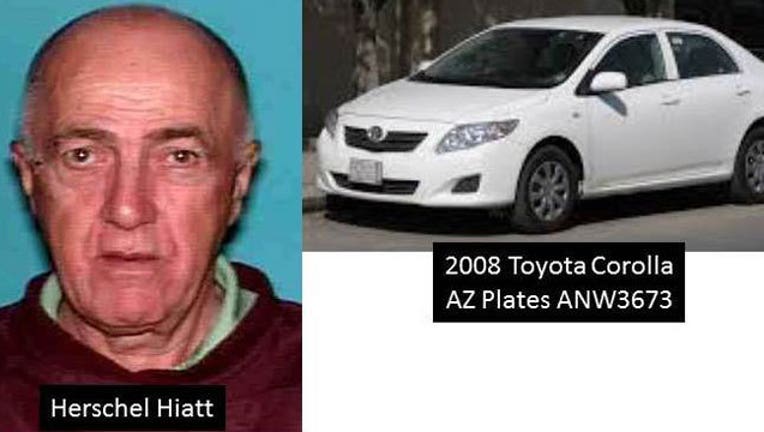 article
The Austin Police Department is searching for a missing 75-year-old man diagnosed with a cognitive impairment.

Herschel Hiatt, 75, was last seen in Austin at 4:30 PM on Saturday. Police said Hiatt was seen driving a white 2008 Toyota Corolla with Arizona license plate ANW3673.

Hiatt is described by authorities as a white male with brown eyes,
-bald
-5'10" in height 
-160 pounds in weight
Officials said Hiatt was seen wearing an orange shirt, black pants, and black shoes.
Law enforcement officials believe Hiatt's disappearance poses a credible threat to his own health and safety.
If you have any information regarding Hiatt, contact APD at 512-974-5000.