Snake hunter gets big paycheck after catching longest snake of the season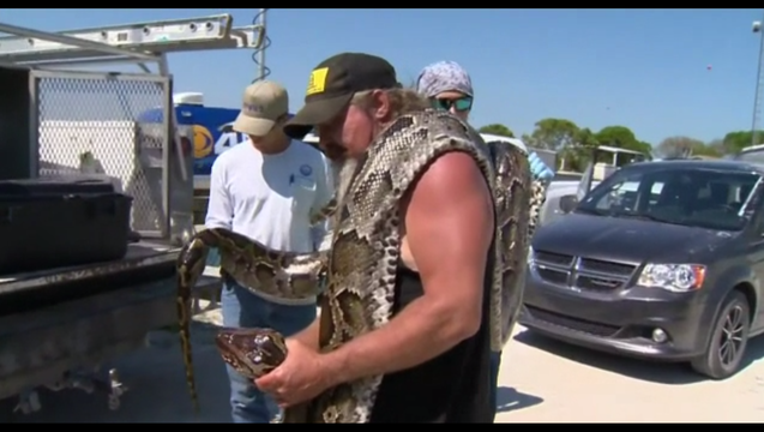 article
MIAMI, Fla. (WOFL FOX 35) - Dusty "The Wildman" Crum, an orchid grower during the day but champion python hunter in his spare time, captured the biggest snake of South Florida's Water Management District's (SFWMD) current python eradication yet.
The snake caught is a whopping 16 feet and 10 inches long. This will be quite the payday for Crum. SFWMD pays hunters $8.10 an hour, but depending on the size of the snake presented, additional payments are made. For example, there is an on-the-spot per payment of $50 for pythons measuring up to 4 feet and an extra $25 for each foot measured about 4 feet.  That lands a good $375 into Crum's pocket.
The snake caught has been the biggest for this current round of hunting, but it certainly is not the biggest ever. The local record was a snake measuring at about 18 feet, two inches in length and weighing about 160 pounds. Crum's snake weighed 130, which is still extremely terrifying. 
Snake hunting has become a serious business, with there being thousands of these pythons in the Everglades. And they are very invasive, as they terrorize raccoons, rabbits, birds and even alligators.
Crum and his crew also captured 78 eggs, so they definitely helped cut down on the growing snake population. And they can even make money off of the eggs, as hunters are given an additional $100 for each eliminated python found guarding nests with eggs.