Social Security overpaid North Texas woman by $41K, now they are demanding the money back
Delfina Prisock recently received a huge shock.
The Social Security Administration sent her a letter saying they had overpaid her and that they need the money back.
"I turned on the light to make sure that I'm reading correctly," said Prisock. "My heart just It felt like it dropped to to to the floor because they said I had an overpayment of $41,514."
Prisock says her life was turned upside down when she received the letter from the SSA in May, demanding she repay more than $41,000 in benefits they mistakenly paid her over the course of nearly three years.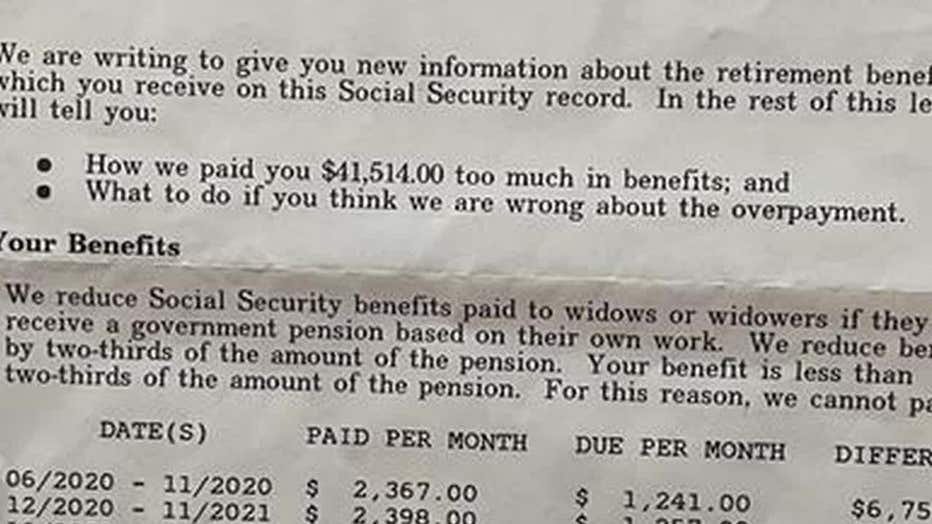 She says an employee admitted to her that she had made a mistake that resulted in the overpayment.
"She called me and told me, 'Yeah, I made the mistake. I'm human,'" recalled Prisock. "I'm human as well, I said, and I didn't make the mistake." 
It turns out Prisock was not eligible for survivor benefits from her late ex-husband because she also receives a TRS pension from the state.
Prisock says she told the Social Security Administration about her pension at the time she applied for the benefits.
Also, as a recipient of social security already, she said the information about her pension was already in her file.
FOX 4 has learned Prisock is far from the only person in this situation.
A report by the Office of Inspector General found that in 2022 the Social Security Administration clawed back billions in overpayments.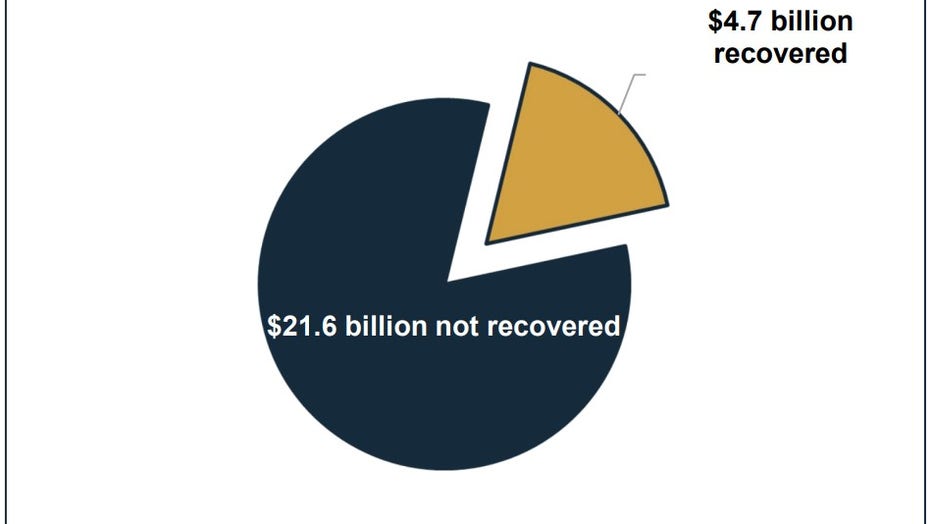 Source: Social Security Administration
The report says the agency recovered $4.7 billion in overpayments and still had $21 billion uncollected.
"SSA must be a responsible steward of the funds entrusted to its care by minimizing the risk of making improper payments and recovering overpayments when they occur," the OIG audit stated. 
"I depend on my social security to help me, you know.  My house payment, my car payment, your every day bills," Prisock said.
She has appealed the decision, but has been denied 3 times.
"I can't sleep," Prisock said. "It has just affected me in a lot of ways. My migraines have gotten more consistent."
"I just do not understand how they can do this to people."
 The letter to Delfina says the Social Security Administration will continue to send her a monthly check of $1,100 dollars until it starts to collect the overpayment.
The Social Security Administration is unable to discuss specific cases with FOX 4, but a spokeswoman said they would reach out to Prisock.
She has another appeal hearing set up for next week.