Southwest making it easier to qualify for elite traveler status
DALLAS - Southwest Airlines is lowering the requirements to qualify for the top levels of its frequent-flyer program, a move aimed at travelers who are unhappy with other airlines that are making it harder to reach elite status.
Southwest said Monday that it will reduce by 20% the number of flights needed to qualify for its "A-List" and "A-List Preferred" levels in its Rapid Rewards program.
The airline said it won't change the number of spending-based points that customers can also use to qualify for either level, and it will make it easier to get those points using a Southwest-branded credit card.
The changes will start next year for travelers aiming to hit elite status for 2025.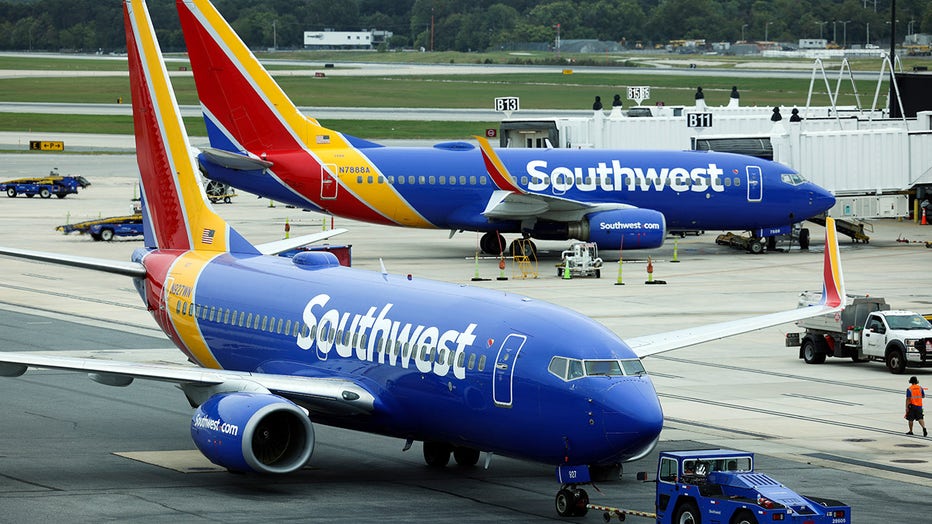 A Southwest Airlines airplane taxies from a gate at Baltimore Washington International Thurgood Marshall Airport on October 11, 2021 in Baltimore, Maryland (Credit: Kevin Dietsch/Getty Images)
Southwest's moves contrast with Delta Air Lines, which drew criticism on social media last month after announcing changes that make it harder to reach elite status in its SkyMiles program and gain entry to its airport lounges. CEO Ed Bastian says Delta is reconsidering those changes.
RELATED: United Airlines issues new boarding policy – and it's a perk for middle seat flyers
Under Southwest's announced changes, which start Jan. 1, it'll take 20 one-way qualifying flights instead of 25 to hit the A-List, and 40 such flights instead of 50 to make A-List Preferred. The alternate path of qualifying points based on spending will remain 35,000 and 70,000 points.
The airline will also throw in two free premium drinks per flight for A-List Preferred passengers starting Nov. 6.