Speeding man in Alpharetta pulled over with alien doll passenger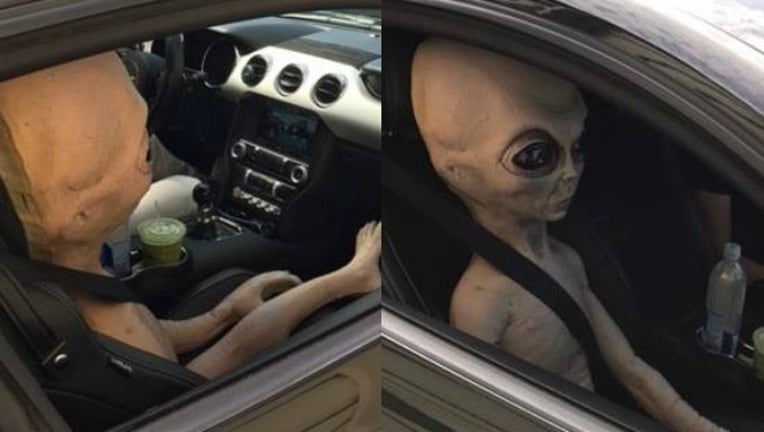 article
ALPHARETTA, Ga. - Police say a motorcycle officer who stopped a driver for speeding on a suburban highway north of Atlanta had an 'extraterrestrial encounter' - sort of.  
George Gordon, a spokesman for police in Alpharetta, says that when the officer pulled the man over Sunday, a life-sized doll of a big-eyed, large-skulled alien was riding in the front passenger seat.
The driver got off with a verbal warning - and some laughs from the officer - who took photographs of the safety-belted alien police later posted on social media.
"The officer sent us the picture and we thought it would be a little light hearted humor to share with our community," the Lead Public Affairs Officer with the Alpharetta Department of Public Safety said.
The Associated Press contributed to this report.