Wild video shows squirrel fly into home as door opens for pizza delivery
A Nest doorbell camera captured the shocking moment an aggressive squirrel soared from a porch ceiling and into a home as the door opened for a pizza delivery.
Wild footage from Rodney Herbert in Slidell, Louisiana, shows a pizza delivery driver walk up to the home not knowing a squirrel was hiding in a corner, apparently waiting for the chance to get inside. 
When Rodney's wife Darian opened the door, the squirrel jumped from the corner of the porch ceiling, flew above her head and into her house.
That's when you hear Darian scream and slam the door as the confused delivery driver stands outside holding the pizza. It appears the delivery driver was reaching into his bag for pizza and didn't see the squirrel leap into the house.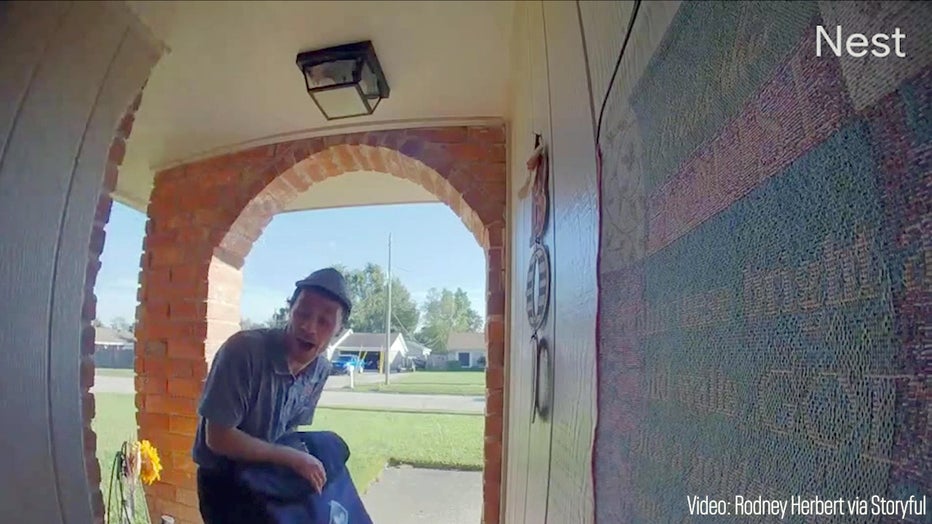 Reaction from the pizza delivery driver after hearing what happened (Rodney Herbert via Storyful)
"I ran to our dining room and stood on a chair and yelled at Rodney to come get it," Darian told Storyful.
It turns out, it wasn't the first time Darian had seen the opportunistic squirrel. She told Storyful she saw it in the same spot earlier in the day and "immediately went back inside." She used the back gate to leave and brought groceries in through the back door.
"I just had a feeling," she said.
READ MORE: Mom calls 911 after toddler gets head stuck in angel food cake pan
But when she saw the delivery driver standing safely on her porch, she "figured since he was standing there with no problem, it should be fine."
She was wrong.
Video shows Rodney opening the door again to retrieve the pizza and explain to the driver what happened. The driver's face says it all.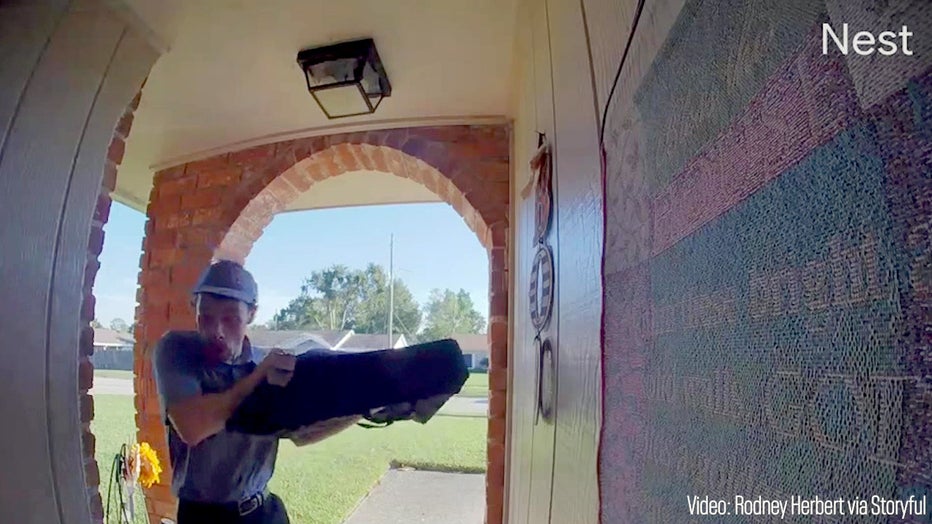 More reaction from the pizza delivery driver after a squirrel causes chaos (Rodney Herbert via Storyful)
The couple said it took some chasing to get the critter out of their home.