STAR Flight dispatched to Lake Travis boat collision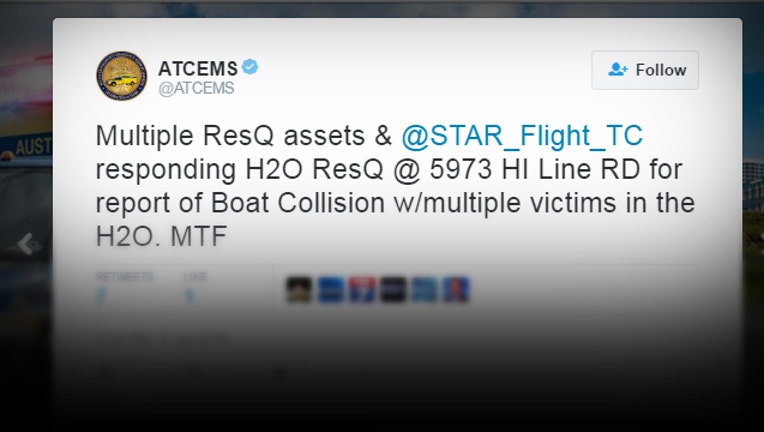 article
Austin Travis County EMS and STAR Flight responded to a boating collision in Lake Travis.
10 total people were involved in the accident. 8 people involved refused medical treatment.  2 individuals are being transported from the scene.
According to North Shore Command the 2 boats involved have been accounted for.
STAR Flight performed aerial recon with public safety boats in the water.
Rescue teams were bringing victims to shore at the marina near Emerald Point.