State Fair of Texas Shooting: Suspect identified; witnesses describe chaos after hearing gunfire
DALLAS - Typically, on Sundays, thousands of people attend the State Fair of Texas. But this Sunday morning, only vendors were there.
The fair didn't open until 1:45 p.m. Sunday after Dallas police said a man shot at another man Saturday night, injuring three people.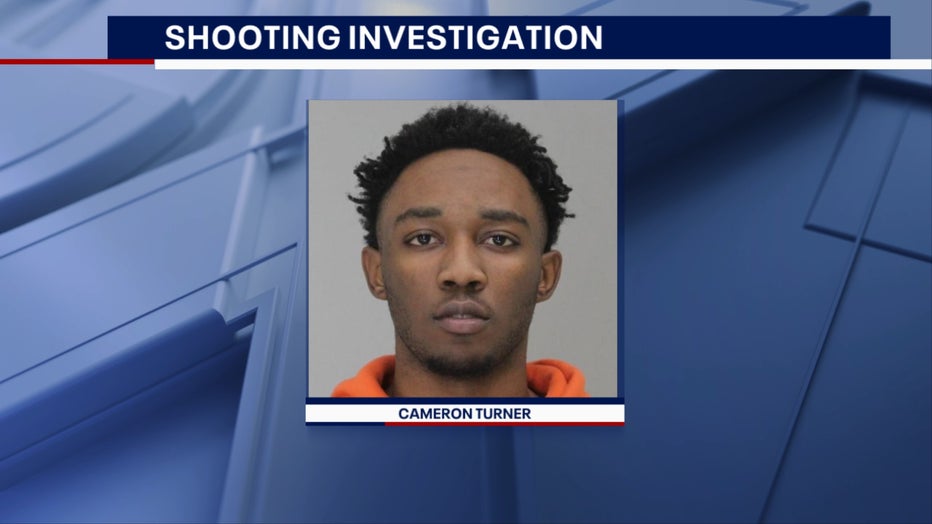 The victims – two adult males and an adult female – are all expected to recover. At least one appears to have been an innocent bystander.
Dallas police identified the suspect as 22-year-old Cameron Turner. He ran from the scene after the shooting, but officers quickly located him and took him into custody. A gun was also recovered.
Turner is now charged with aggravated assault.
The shooting happened around 8 p.m. in the Tower Building, which is a food court.
Jessica Mettlen was working as a food vendor at the time.
"All of a sudden there were four gunshots. It was pow, pow, pow, pow. Then there was about a minute delay and then there was another gunshot. People fled," she said. "People were jumping over my counters. I was pulling people to safety. I was pulling people behind the counters."
FOX 4 News producer Kacinda Crump was at the fair Saturday night with her sister. The two were inside the food court ordering a drink and ducked down when they heard the gunfire.
"I literally saw the smoke clearing from you know how gunpowder or gun smoke happens," Crump said. "Out of nowhere everybody just starts running. We're trying to get out of the place and people just trampled us. It was chaos."
Kneisha Crump said she had footprints all over her body.
"They actually ran over my body, a lot of people," she said. "Someone stopped them and said, 'Let them get up.' You know, and so we got up. It had to have been an angel."
The fair prohibits weapons on the property. However, its policy makes an exception for licensed gun owners.
"We don't allow weapons in the State Fair of Texas. However, we understand that Texans have the right to carry their weapons. So, we have a middle ground where those that have a license to carry are allowed to come in with a concealed weapon," said Karissa Condoianis, the senior vice president of public relations for the State Fair of Texas.
It's not clear yet how the suspect got a gun onto the fairgrounds.
The fair has an open-gate weapons detection system that's new this year.
"When people walk through it detects if there are any weapons on them and notifies the security team to then do a deeper inspection at that point and time," Condoianis said.
The fair is planning to enhance security during the final week of operations.
"We do plan for a heightened security presence not only on the perimeter of the grounds but throughout the fairgrounds for the remainder of the 2023 State Fair of Texas," Condoianis said.
Meanwhile, Kneisha Crump shared her views on the fair's gun policy.
"If I had known that they could carry weapons inside – guns – I would not have even gone," she said.
But Saturday's shooting didn't stop others from showing up as soon as the fair reopened on Sunday.