State Rep. Molly White defends "anti-Muslim" remarks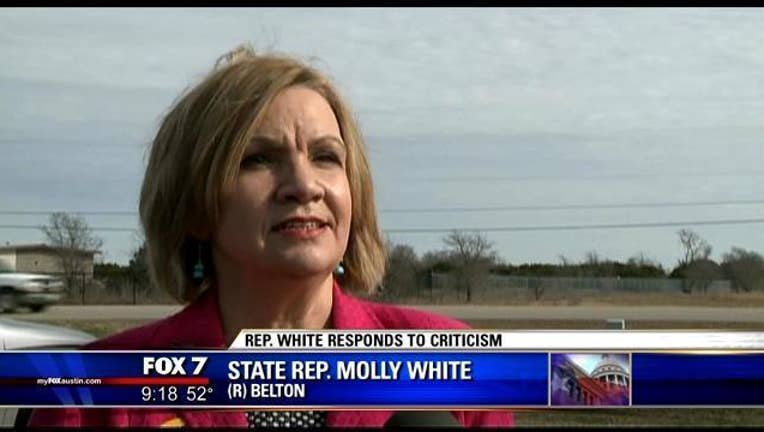 article
AUSTIN, Texas - Republican State Representative Molly White is now fighting back against widespread criticism accusing her of being anti-Muslim.
The freshmen representative is in the hot seat for a Facebook message she posted on Muslim Capitol Day Thursday, which she wasn't able to attend.
The message says she left an Israeli flag on the reception desk of her office in the state's capitol and left instructions to her staff to ask representatives from the Muslim community to renounce Islamic terrorist groups and publicly pledge allegiance to the American flag.
The comments have outraged many who say they are "Islamophobic" but White says her remarks have been taken out of context.
"When people know me, they know my heart. I've met with people all over the world. I've met Muslims. I've met Christians. I've met everybody, and I always treat everybody with respect, and listen -- but if we had some things that were diabolically different, then I need to let them know where I stand, and they let me know where they stand," White said.

Muslim capitol day is an event that allows Muslims to speak with Texas lawmakers about their faith.
This year, it brought hundreds of middle school and high school students to Austin's capitol building.
But it also brought dozens of protesters with signs against Islam.