Stolen guitars returned to Northwest Austin church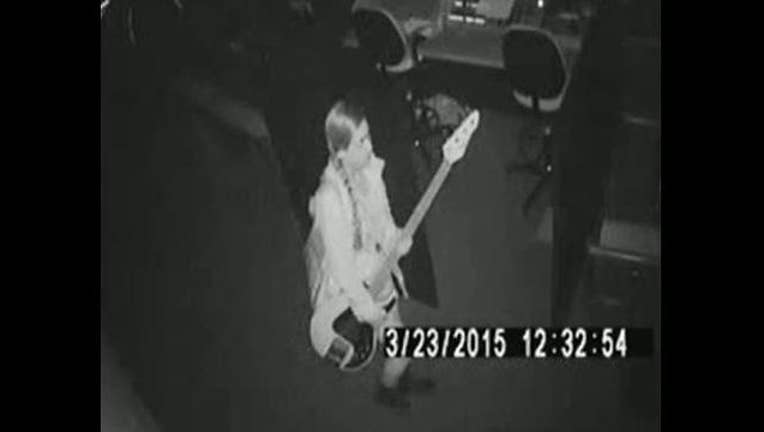 article
AUSTIN, Texas - Good news for the Hillcrest Baptist Church in Northwest Austin.
On Tuesday, the Austin Police Department returned two of their guitars that were stolen from their auditorium.
The bass guitar on the left was valued at more than $800.
The electric guitar 6-string was valued at several thousand dollars.
Police were able to identify the suspect from tips they received.
The suspect was caught on camera twice.
In early March, she was able to enter the church auditorium in Northwest Austin and walk away with an electric guitar.
Last week, she stole the bass guitar.
The Business Director at Hillcrest says police got a good tip after our first story about the theft that aired two weeks ago.