Strong winds knocks down tree in downtown Austin, 6-story construction trash chute
AUSTIN, Texas - Strong winds brought in with the cold front have knocked a tree down in downtown Austin. 
Ann Wyatt Little, a former Good Day Austin anchor and reporter for FOX 7 Austin who now anchor's for our sister station FOX 46 in North Carolina, was walking near Congress Avenue and Third Street when the wind knocked the tree onto its side in the middle of Congress Avenue.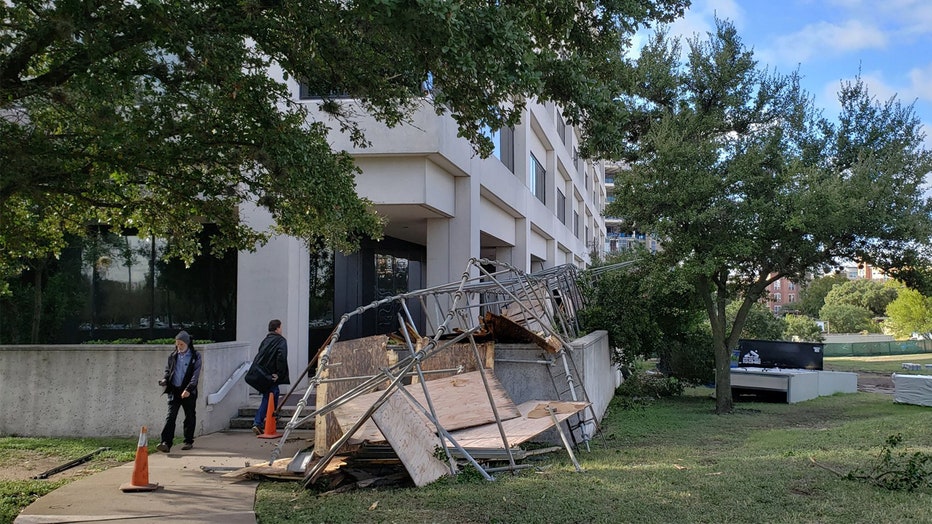 (atxwxgirl / FOX 7 Austin)
The strong winds also brought down a 6-story construction trash chute. 
The trash chute was on the side of an office building and fell near the employee walkway, but thankfully no one was injured. 
As Zack Shields explained on his morning weather forecast, there is a wind advisory in effect until 4 p.m. with wind gusts 25 to 40 mph.
Track your local forecast for the Austin area quickly with the free FOX 7 WAPP. The design gives you radar, hourly, and 7-day weather information just by scrolling. Our weather alerts will warn you early and help you stay safe during storms.