Students facing charges after Eastside Memorial brawl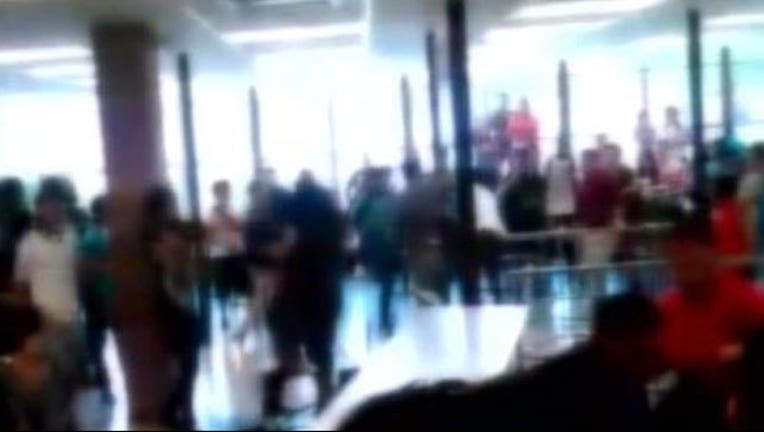 article
AUSTIN, Texas - A massive brawl at Eastside Memorial High School results in 15 students facing riot charges.
One of the videos, posted to Facebook by Alex Esquivel on April 9th, shows students going after one another and throwing chairs. The fight goes on for nearly two minutes before other students were able to stop it. Nowhere in the video do you see a teacher or staff try to break it up.
Police say one student was taken to the hospital but was not seriously injured.
AISD police obtained three different videos posted to social media. From that, they were able to identify every student involved in the melee.
Chief Eric Mendez with AISD Police Department says, "Even though it was a large incident, it was an isolated incident. This incident occurred because, through the investigation, because of a fight that happened the day before late in the day I believe after school."
"You have individuals involved from that fight, obviously friends getting involved others getting involved because of what happened and it just blew up," Chief Mendez adds.
Two of the students are adults and could go through the Travis County Justice System. The younger students were taken to the Gardner Betts Juvenile Facility.

The riot charge is a misdemeanor punishable up to six months in jail and a $2,000 fine.