Students unhappy with Texas high school's new football game seating policy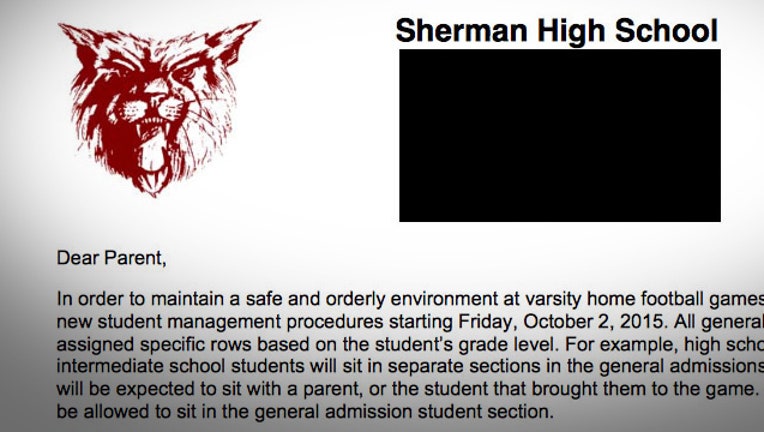 article
According to a letter sent to parents of Sherman High School students new guidelines are to be implemented at varsity home football games.
The letter also asked "to establish a reliable form of communication with their minor child while attending all SISD athletic events. Students attending events must be able to quickly, easily and reliably reach their parent in the event that a student violates athletic event guidelines…"

The Herald Democrat reports that Sherman ISD Assistant Superintendent Tyson Bennett says, "We noticed that we have students that are loitering in the common areas during the game and not in the stands cheering on the team."

Now students of Sherman High are turning to social media to voice their opposition to the new policies.