Suspect in kidnapping of Chinese scholar viewed fetish website's abduction forum, police say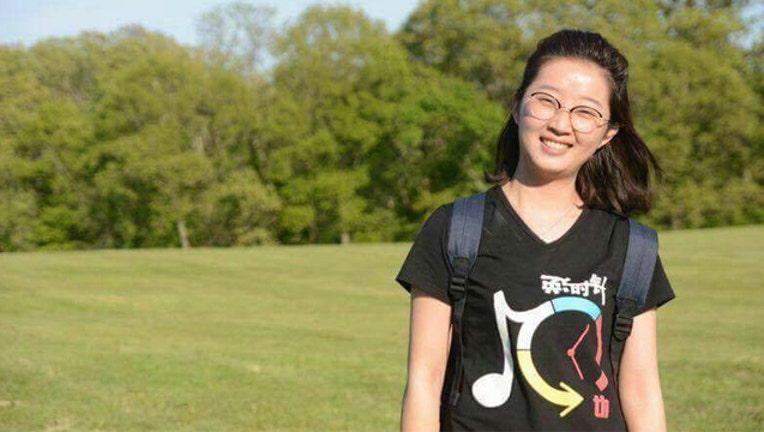 article
The suspect in the abduction of a Chinese scholar at the University of Illinois viewed a sexual fetish website that hosted an abduction forum before allegedly kidnapping the woman, authorities said.
Brendt Allen Christensen was arrested and charged Friday in the June 9 abduction of Yingying Zhang, who investigators believe to be dead. A federal complaint said Christensen's phone was used on April 19 to visit the FetLife.com forum, including viewing threads on abduction fantasies, titled "Abduction 101," and "planning a kidnapping."
Christensen was arrested after agents monitoring him heard him tell someone he had kidnapping Zhang and held her against her will. Authorities said he kidnapped Zhang during the day as she headed to sign a lease for an apartment. She tried unsuccessfully to flag down a bus, and minutes later, is seen getting into a Saturn Astra the complaint says belonged to Christensen. While authorities say facts in the case indicate Zhang isn't alive, a body hasn't been found.
FetLife, the website Christensen allegedly viewed, bills itself as "the Social Network for the BDSM, Fetish & Kinky Community," stressing in online policy statements that it is a place for consenting adults to trade advice and images of themselves, and to arrange to meet. The site claims to have more than 5 million registered members.
For more updates and to learn what you can do to help, click here. 
Read more on FOX NEWS.