Suspicious packages investigated at Decker Middle School, no threat found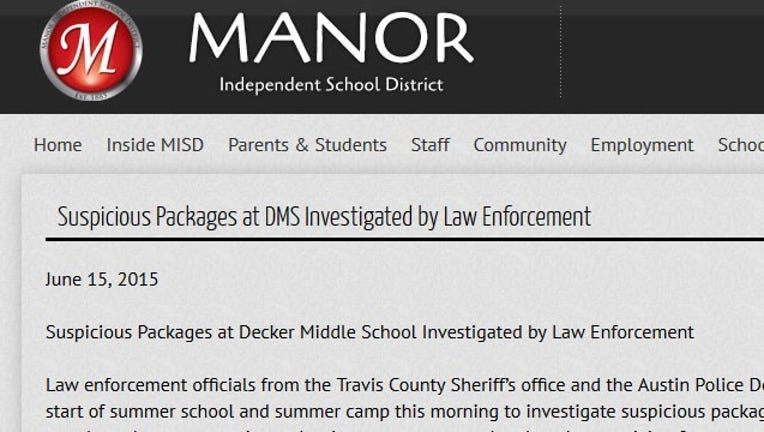 article
Manor ISD says that law enforcement officials were contacted before the start of summer school school and summer camp this morning to investigate suspicious packages at Decker Middle School.
In release, Manor ISD says that staff members that were there at the time were evacuated and students arriving for activities were rerouted to a nearby campus while the investigation went on.
The bomb squad investigated the suspicious items and found no threat to the campus. Officials say a church group that meets at the campus on Sundays had left some unidentifiable bags used to hold down signs. Other packages were left at the doors of the building by a group that provides camp materials.
After the scene was officially cleared, activities will resume as normal.