'Take Care of Maya' trial: Testimony continues in $200 million case against All Children's Hospital
VENICE, Fla. - Jurors returned to a Sarasota County courtroom on Thursday as the $200 million case against Johns Hopkins All Children's Hospital featured in the Netflix documentary 'Take Care of Maya' continues. 
On Thursday morning, jurors heard testimony from one of Maya Kowalski's physicians.
Before the jury entered the courtroom, the attorney for Johns Hopkins All Children's Hospital addressed concerns he has about the judge. Attorney Howard Hunter asked the judge to question the jury every day about whether they've been approached by anyone about the case or have seen media coverage. 
Hunter presented clips of the Kolwalski family attorney Greg Anderson speaking on Court TV and said he was concerned that the appearance may prompt friends or family members of the jury to ask about the case. 
The judge agreed to ask the question in addition to having the bailiff ask it. 
The jury was also absent on Wednesday while lawyers for both side argued about what evidence will be allowed in court. 
On Tuesday, Maya Kowalski took the stand before the jury entered the courtroom in an attempt to get a letter she wrote to her family admitted as evidence in the case.
She told the judge about the loneliness she felt when she was not able to see her family.
"At the time, I desperately missed my family and wasn't really able to have any contact with them. In this document, I'm expressing I miss them. I was extremely depressed, as far as physical wise I was doing," she said.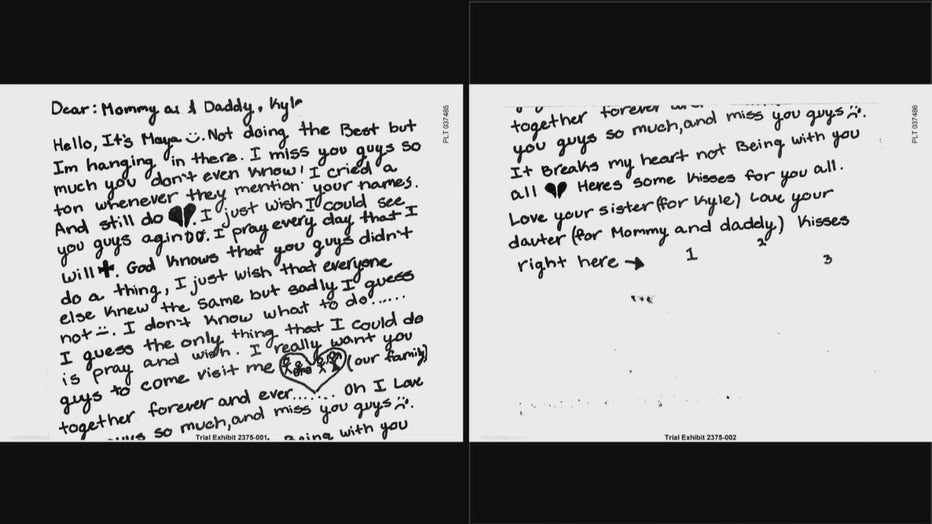 Maya's attorney argued on Tuesday morning that the jury should see a letter Maya' wrote to her family while she was in the hospital. 
Maya was separated from her family after hospital staff reported suspicions of abuse to DCF.  A judge ordered her remain at the hospital under state custody.
After being kept away from her daughter for 87 days, Beata Kowalski hung herself in the family's home. 
Now, the surviving Kowalskis are suing Johns Hopkins All Children's Hospital for $200 million, claiming the actions of ACH and DCF caused Beata Kowalski to take her own life. 
While the jury didn't hear Maya's testimony on Tuesday, they did hear about the letter from her original pediatrician, Dr. John Wassenaar. Maya's mother, Beata, gave him her letter, and he kept it as part of Maya's medical record. 
"I thought it underscored that she wasn't being abused, people weren't doing things to her that put her in pain" said Dr. Wassenaar said. "It underscored to me how much she loved her parents and how much she wanted to be reunited with them."
The defense questioned Dr. Wassenaar's experience with Complex Regional Pain Syndrome (CRPS). 
"It's rare in children. Correct?" asked defense attorney Hunter Howard. 
"Yes sir," said Dr. Wassenaar. 
"So rare you had never seen it before?" Howard continued on. 
"Correct, not in children," said Dr. Wassenaar. 
"Had you ever seen it presenting as a generalized pain symptom?" asked Howard. 
"No sir," Dr. Wassenaar responded. 
Howard asked whether Dr. Wassenaar saw Maya improve to walk without a wheelchair once ketamine treatments started. He said his notes showed she was still wheelchair bound and having extreme pain. 
When asked about Maya's current condition, he said it's been six years since Maya was treated with Ketamine. 
"Is she doing better still?" asked Howard. 
"She's obviously under a lot of stressors. Stressors make everything worse, so I think the jury is out on that, no pun intended," said Dr. Wassenaar. 
What disease did Maya have?
The Kowalski's say they took Maya to All Childrens' Hospital in October 2016 because she was having an intense pain flare up from Complex Regional Pain Syndrome, or CRPS. 
On Friday, the disease took center stage as Maya Kowalski's brother, teacher, neighbor and uncle told jurors what they saw the then 9-year-old girl go through and how ketamine treatments impacted her life. 
CRPS is a rare pain disease that can follow an injury, and it's tough to diagnose and sufferers are sometimes accused of faking their pain. 
There's no cure for CRPS and treatments can range from acupuncture and nutrition to physical therapy and massage or ketamine therapy.
The Kowalski family attorney argues that the hospital staff refused to believe Maya had CRPS even after Maya's doctor, who did not work for All Children's Hospital, confirmed her diagnosis. 
RELATED: 'An unseen pain': Woman describes living with CRPS as 'Take Care of Maya' trial continues
That same doctor had previously prescribed ketamine as a treatment, which can be used as a pain management tool, but it is also sometimes abused. In high enough doses Ketamine can cause coma and even death.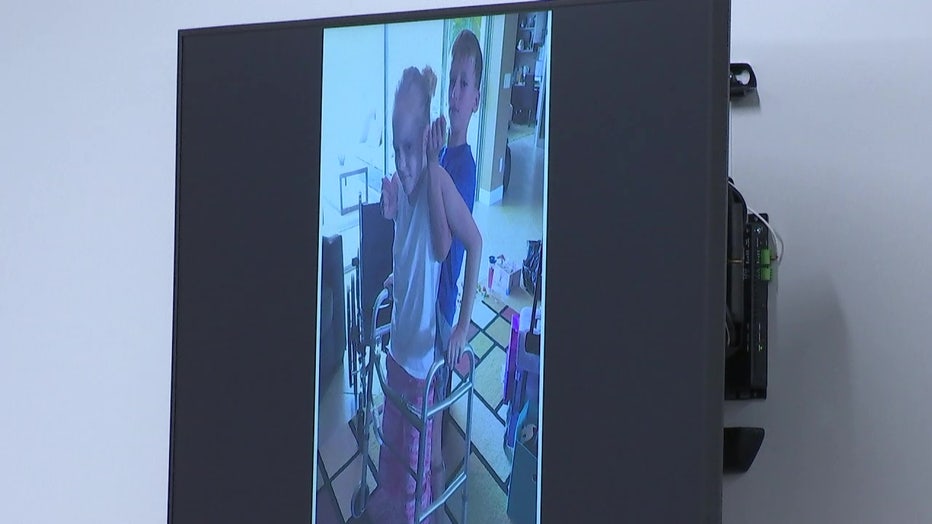 Family photo shows Kyle helping Maya try to walk. 
Why was Maya taking Ketamine? 
The Kowalskis say Maya had been receiving ketamine infusion therapy for more than a year as part of her treatment for CRPS.
PREVIOUS: 'Take Care of Maya': Jury selection begins in civil case against Johns Hopkins All Children's Hospital
While at the hospital, Maya's mother insisted the hospital give her daughter ketamine. Her persistence alarmed hospital staff and they called in a report to the Child Abuse Hotline.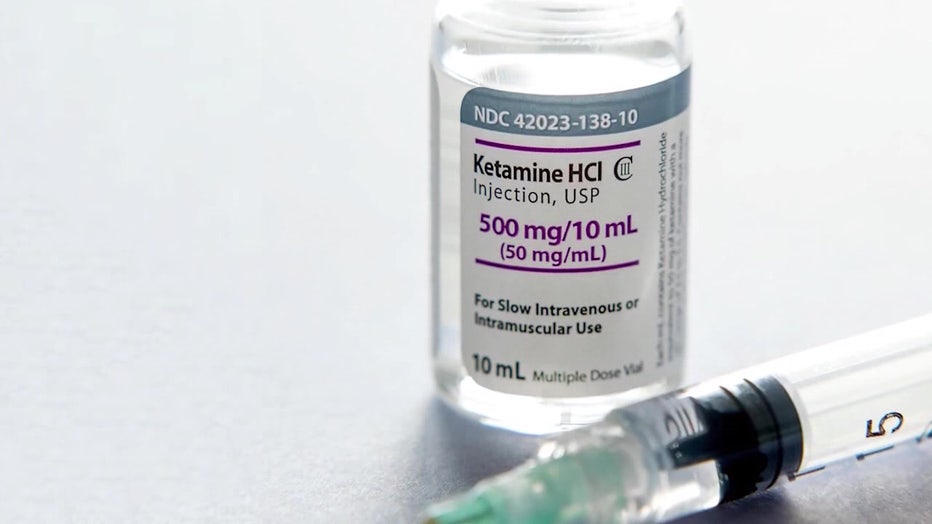 They suspected Beata Kowalski, who was a registered nurse, was making her daughter sick.
When the hospital's attorney began his opening statements, he noted that several hospital staffers believed Beata Kowalski suffered from Munchausen syndrome by proxy (MBP) and they were trying to protect Maya. 
Why wasn't Maya allowed to see her family?
A judge ordered Maya to be sheltered at the hospital while the child abuse allegations were being investigated. She wasn't allowed to be discharged to her family or another treatment facility and could not see her mother.
Beata Kowalski died by suicide about three months after Maya was taken into state custody. She left a note saying she could no longer take the pain from being away from her daughter and being treated like a criminal. Maya was eventually allowed to return to her family following her mother's death.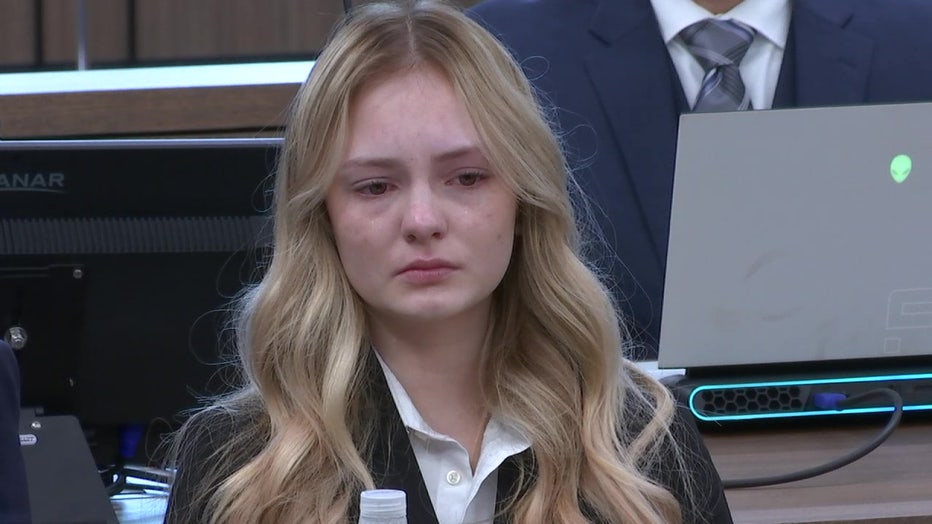 Maya Kowalski listens to opening statements in a $200 million case against All Children's Hospital. 
"We had no reason to wish this family harm and we still don't, the issue here is who is responsible for it. We will go over the facts and what the facts don't show in terms of any connection of what was done by All Children's and that tragic result," said Howard Hunter representing Johns Hopkins All Children's Hospital. 
Hunter says staff at Johns Hopkins All Children's Hospital followed state law by reporting a situation that raised red flags for the medical staff. 
However, the Kowalski family claims that while hospital staff was accusing them of lying about CRPS and refusing to treat Maya, the facility was billing the family and their insurance more than half a million dollars for that exact cause of illness. 
The hospital is expected to argue that Maya's outside ketamine treatments were dangerous and inappropriate for a child.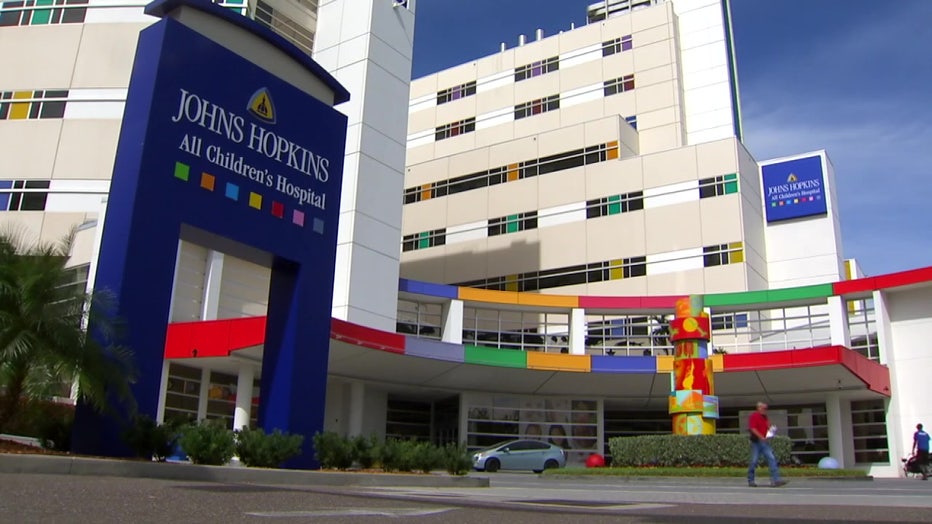 File: Johns Hopkins All Children's Hospital 
Jurors will ultimately have to decide whether what happened to the Kowalski family could have been prevented and if the hospital's actions pushed Beata Kowalski to take her own life. 
"We ask in this case for you to consider not only compensatory damages to try to make them whole for these terrible things, but also punitive damages to deter them to punish them and to deter this type of behavior in the future," said Greg Anderson, Maya Kowalski's lawyer. 
The family already settled with the DCF Suncoast Center and child abuse pediatrician Dr. Sally Smith who once worked for the center, but is no longer employed by the organization.
Last week, the Kowalskis dropped a case against DCF social worker Catherine Bedy, who was a focus of the documentary.
The family's attorney reportedly described the decision as a 'walkaway agreement', which means the family chose to drop the suit against Bedy while continuing to sue the hospital.
The trial is expected to last up to two months.